New Alzheimer's drugs bring hope, controversy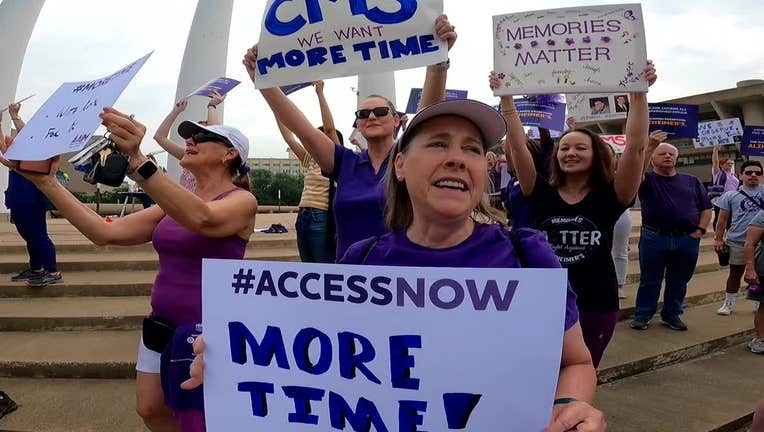 article
DALLAS - A controversy surrounds two new drugs touted to help slow the progression of Alzheimer's, but the Center for Medicare and Medicaid Services won't cover the $26,000 a year prescription price tag because it's not sure just how safe the drugs are.
A rally was held at Dallas City Hall from people who have lived with and are living with Alzheimer's.
The two drugs Liqembi and Adjuhelm have FDA approval and the people who attended the rally say the Centers for Medicare and Medicaid Services needs to do the same.
Jan and Randy Haberer attended the rally. Jan has been living with Alzheimer's since 2013.
"Having Medicare access to these drugs is going to be a lifesaver to so many who have been diagnosed with early onset Alzheimer's," she said.
The drugs are the first newly-approved Alzheimer's drugs in 20 years to slow the progression of the disease. Liqembi and Aduhelm were fast-track approved by the FDA.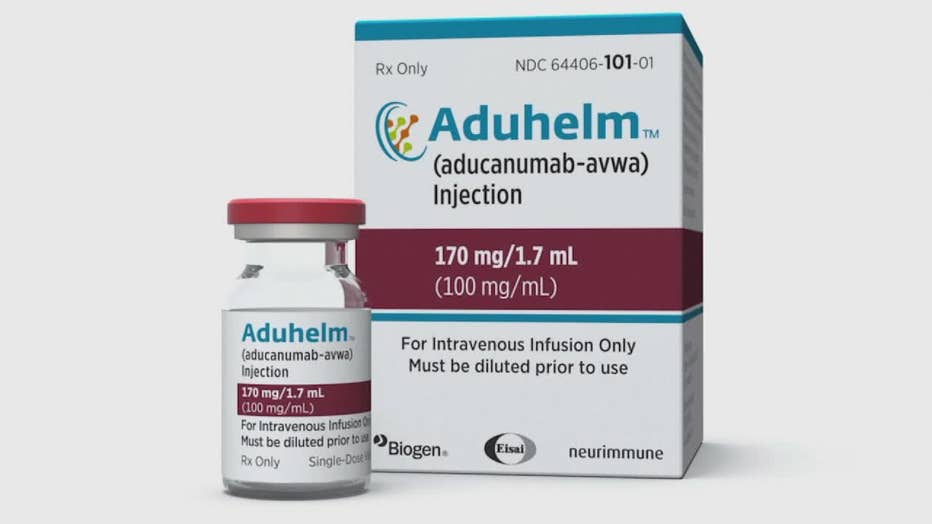 "They were approved based on their capacity to do that. There are side effects, there are risks, associated with these drugs," said Dr. Sid O'Bryant, the lead Alzheimer's researcher at the UNT Health Science Center.
According to Dr. O'Bryant, the primary risk is brain swelling.
Right now, Medicare won't cover the cost unless a patient is in a clinical trial.
"Every single day without access to these FDA approved treatments 2,000 people run out of time in their eligibility for that treatment," said Sidney Halbardier with the Alzheimer's Association. "2,000 people every day and that is unacceptable."
At $26,000 a year the meds are unaffordable for many.
That's why Jan Vanvliet, who lost her husband to Alzheimer's and has a sister with an early illness diagnosis, attended the rally.
"She would be a candidate for this drug, but she could never afford $26,000 a year," she said.
"I'm still very cautious about them however and partially because the impact on memory and thinking per se hasn't been huge," said Dr. O'Bryant.
Tami Gamble also attended the rally on Tuesday.
Gamble lost both her parents, Barbara and Dozier Carter just months apart.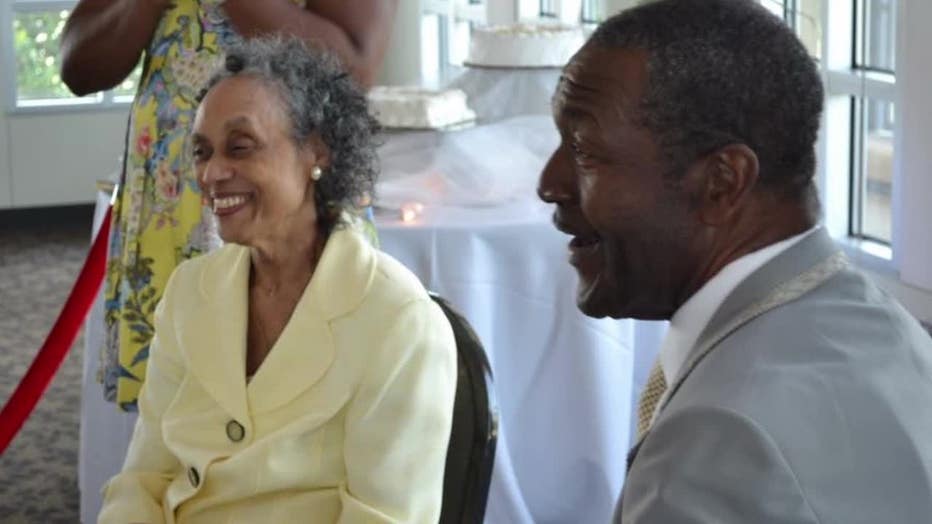 She feels like the reward outweighs the risk.
"If it's one extra day of them understanding who family, who friends are, understanding how to remember, to eat or bathe, all of these things matter," Gamble said.