Motorcyclists hurt in chain reaction crash in Dallas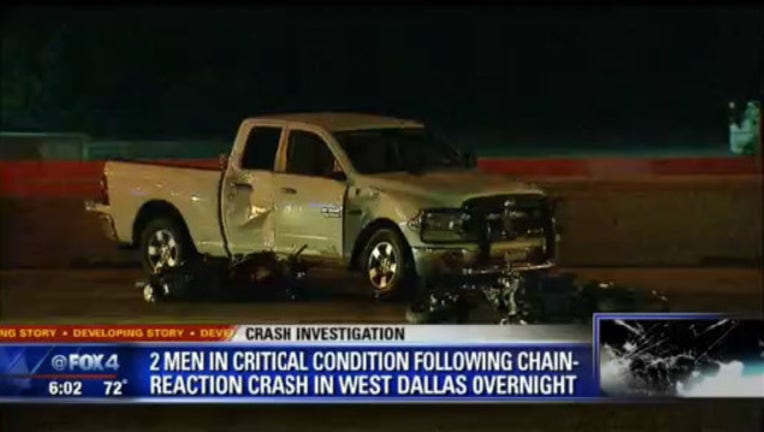 article
Two motorcyclists are in critical condition after a chain reaction crash that shut down part of I-30 Sunday morning in west Dallas.
It happened around 2:00 a.m. in the westbound lanes of the interstate, near Westmoreland.
Several motorcycles crashed into the first accident scene, according to Dallas County sheriff's deputies.
A third person was also hurt in the crash but not seriously.  An investigation is now underway.