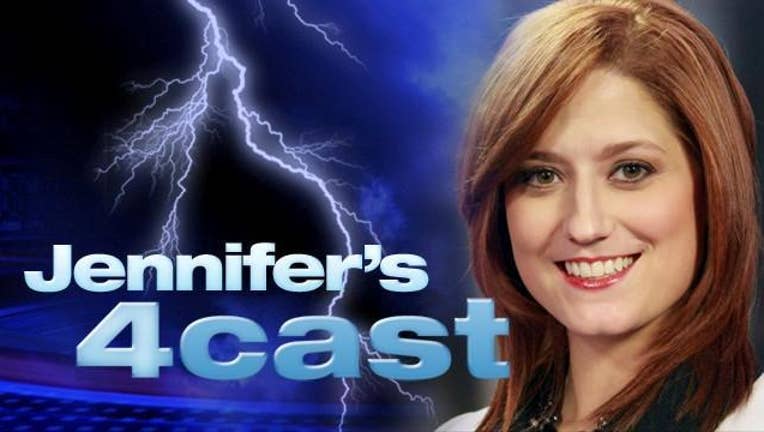 article
High pressure continues to be the dominant weather feature for the next few days across North Texas. This means we'll see temps very similar to yesterday, just a shade warmer with a high of 92°. Mostly sunny skies prevail but with light winds and temps above 90°, we're in for a Air Quality Alert for sensitive groups this afternoon.

Like today? Great! You'll love the weekend as highs continue in the low to mid 90s.

In fact, we've got low to mid 90s all week long. Our next best chance of rain doesn't come until the middle of next week.