More severe storms possible Saturday afternoon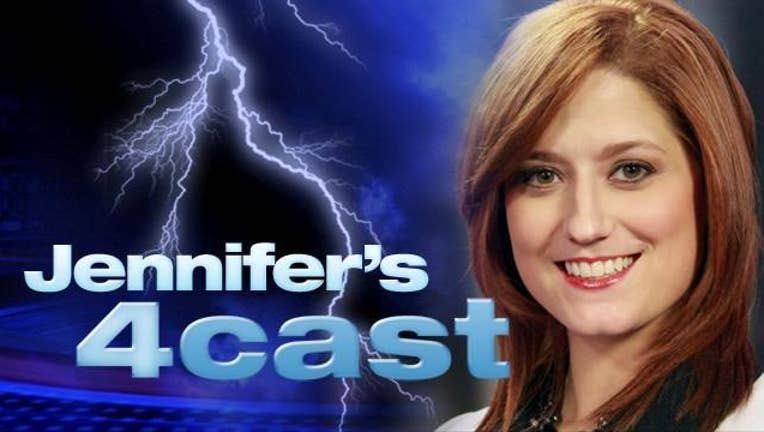 After a foggy and warm start to your Mother's Day weekend, clouds continue into the afternoon with highs near 80°. Winds will be strong into the afternoon out of the SE at 14-24 mph with higher gusts. Rain chances will be low in the morning (only about 20%) but increase to 60% coverage by the afternoon with strong storms developing after 2PM, especially west. What develops west will eventually push east as the afternoon continues. Much of the Metroplex and areas west are in an 'Enhanced Risk' of severe weather this afternoon, which is a 3 out of 5 on the severe weather scale. Largest threats today will be flooding (especially areas north that area already waterlogged) with high winds, large hail, and an isolated tornado is also possible.

Rain chances will decrease slightly, but still around 50% coverage overnight with chances for severe weather decreasing into the overnight hours. Lows will be in the upper 60s and low 70s with continued breezy conditions.

If you have outdoor plans on Mother's Day, we highly recommend you move them indoors. There is an 80% chance of severe storms, but heavy rain looks to be the biggest threat with this round. The timing of the rain seems to be on-and-off pretty much all day, meaning that you likely won't get a long enough break in the rain to enjoy much time outdoors with Mom. The severe threat remains mostly in the afternoon, similar to the timing of the storms the past few days.

Rain chances continue every day until next weekend, with highs in the 70s all week long.