Mom paralyzed in Jumpstreet trampoline accident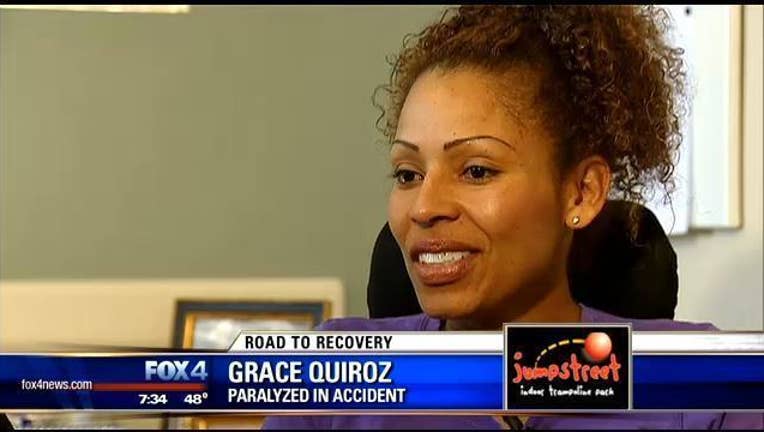 A woman is going home Monday after an accident at her son's birthday party in November. It left her paralyzed.
The party was at the Jumpstreet trampoline park in north Dallas. Grace Quiroz did a flip and suffered a spinal cord injury.
She is now paralyzed from the waist down.
Her family is considering legal action.
"We were having fun and in a minute I fell on my neck and boom things changed," Quiroz said.
"If they want you to sign a waiver, think about it. There's a reason they want you to sign a waiver. They know it's dangerous," added her husband, Robert Sullivan.
Jumpstreet said in a prepared statement that safety is a priority. It called this the first incident of its kind in seven years.