Missing Dallas woman found dead; husband charged for her murder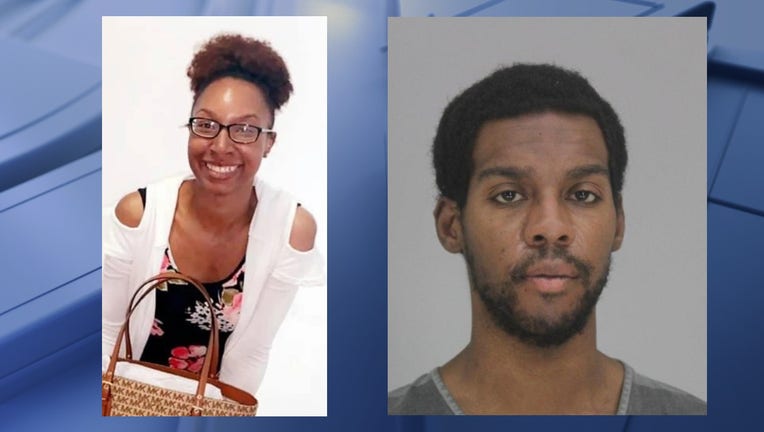 DALLAS - A Dallas woman who had been reported missing was found dead, and her husband is now charged for her murder.
According to an arrest warrant affidavit, 26-year-old Brannon Williams approached Dallas County sheriff's deputies as they were conducting a traffic stop on Tuesday. He told them he was looking for his wife.
"The suspect stated she had gotten out of the vehicle scared of him and grabbed his Glock pistol and ran away. The suspect stated he ran after her for a little while before returning to his vehicle and leaving," the affidavit states.
The deputies saw a loaded shotgun in Williams' vehicle and said he was in a "maniac state." They took him to the hospital for a mental evaluation.
That's when police learned 25-year-old Kyaira Williams had gone missing the day before. 
Family members told detectives Brannon Williams had just gotten out of the military and suffered from PTSD. They had convenience him to go to seek treatment and last saw Kyaira Monday when she left to take him to the hospital.
Her case was upgraded to a CLEAR alert, which stands for Coordinated Law Enforcement Adult Rescue.
Detectives used cellphone records to locate a spot near Interstate 20 and Interstate 45 where both Kyaira and Brannon's phones had pinged.
Kyaira's body was found Wednesday afternoon under a bridge in the 8800 block of southbound 8800 Julius Schepps Freeway. 
She had multiple gunshot wounds and there were cartridge casings near her body that were similar to ones found in her husband's vehicle, the affidavit states.
Williams was arrested and charged with her murder.
He is being held in the Dallas County jail.
READ MORE: 
Allen mom arrested for attacking teens, adult at Murphy basketball tournament
78-year-old woman robbed while praying in church
Suspect in DWI crash that killed Euless officer faces additional charges