Minor crash leads to deadly shooting in Fort Worth
FORT WORTH, Texas - Fort Worth police are investigating after a minor traffic accident turned into a deadly shooting early Monday morning.
Around 2:45 a.m., police and paramedics were called to the southbound lanes of South University Drive and the Interstate 30 westbound entrance ramp.
Police believe a minor crash between a Jeep Cherokee and small sedan turned into an argument between the people in two cars. A woman was driving the sedan, with two female passengers. Police say at least one other person arrived at the scene to support the women.
The man driving the Jeep was shot and killed.
The shooter remained on scene and talked to police about the incident. No arrests have been made at this time.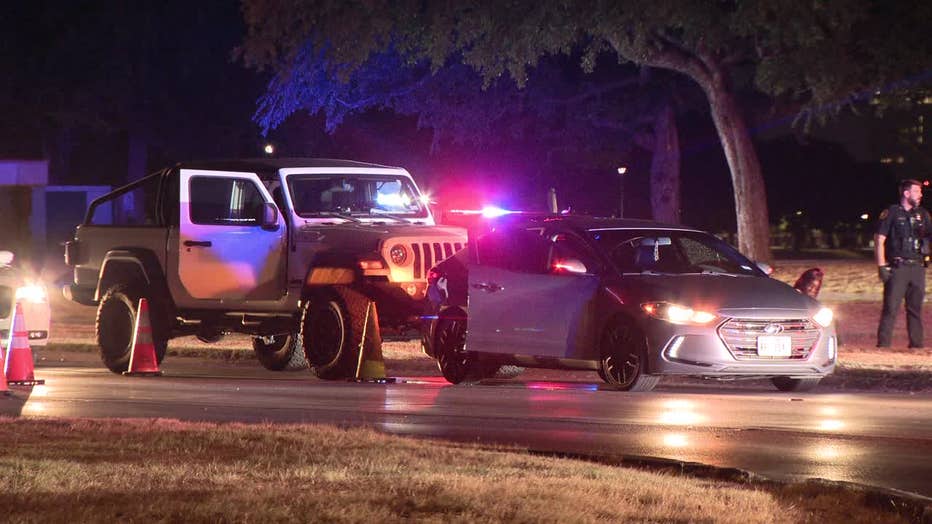 2 dead in head-on wrong-way crash on Bush Turnpike
Investigators are working to determine if there will be any criminal charges filed.
In the meantime, police are urging people to remain calm and avoid getting into any altercations with other drivers.
"Talk it through. Maybe you can come to a resolution. If not, give us a call, we'll be able to come sort it out," said Fort Worth police spokesperson Tracy Carter. "We're looking at someone losing their life over something as much as a fender bender. It's just not worth it."