Marching band keyboardist's intense faces go viral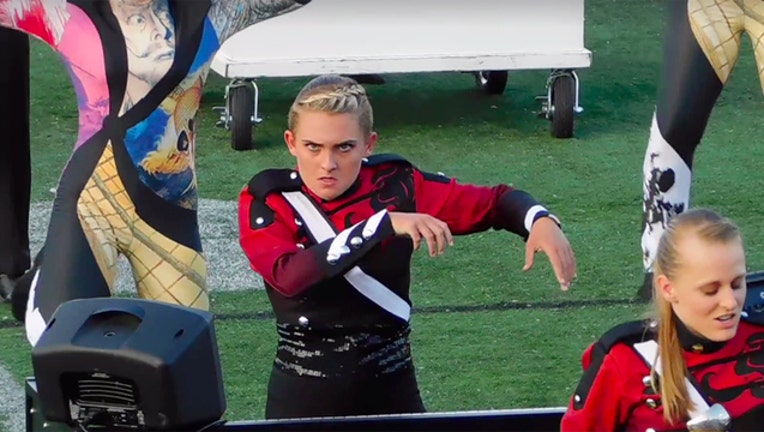 A keyboard player in a drum corps whose funny faces during a performance went viral is a Dallas-area native.
Anna Eberhart, from Denton, made intense and ferocious faces during a performance for the Boston Crusaders Drum and Bugle Corps. The video hit Facebook last week and has generated more than 3.2 million views.
Eberhart attends Guyer High School in Denton. Her mother, Melinda Johnson Eberhart, commented on Facebook that the wacky looks aren't normal for Anna.
"As her momma, the funniest thing is actually how sweet tempered she is by nature! LOL," she commented.
The Crusaders are an internationally competitive junior drum and bugle corps. They are on tour performing their 2016 show, Quixotic, based on Don Quixote of La Mancha.