2 children found alive at scene of double murder in Northeast Dallas
DALLAS - Two people were found dead in a Dallas apartment. Two children were also found alive inside the apartment and may have been left with the bodies for two days, police said.
Dallas police said they got a call around noon on Wednesday that led officers to a second-floor apartment at the Northridge Court Apartments on Ridgecrest Road near Park Lane.
Once inside the apartment, officers discovered the bodies of 24-year-old Jimena Sandoval and 27-year-old David Stewart. Both had been shot.
Two children under 5 years old also found inside the apartment. They were both unharmed.
Police have not released any details about when the shooting occurred but two men who live nearby told FOX 4 they heard gunshots Sunday night, more than two days before police arrived and discovered the bodies.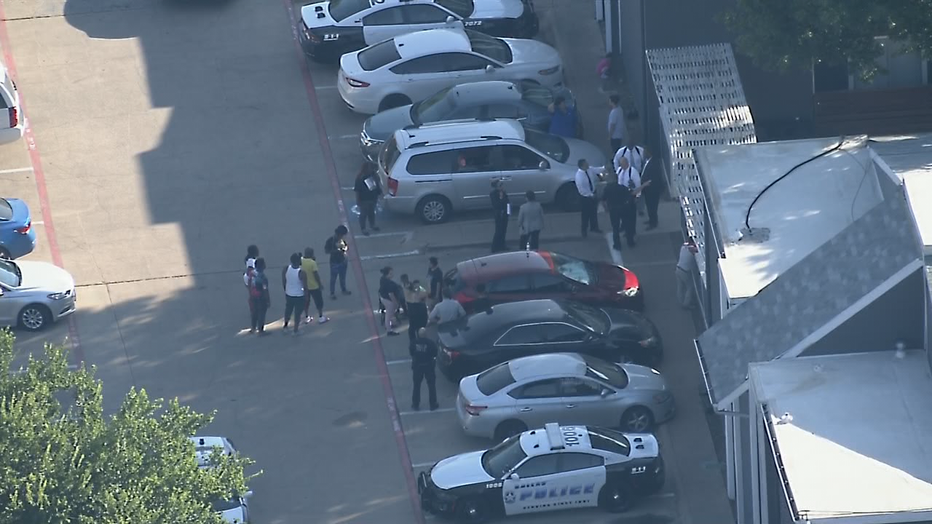 "It was just a couple of gunshots. I think it was like 11 or something like that," said neighbor Matis Tolnay. "And then i heard maybe like three shots fired. Something like that. And then 15 minutes or so, maybe a couple more. 
Tolnay said he's lived in the complex for about three months. He describes it as relatively quiet and said this is the first time he's heard gunshots outside.
The property manager said she knew the woman who lived inside the apartment. She describes her as a nice person and a good tenant who kept to herself with a young daughter.
Police have not said what the relationship is between the two victims and the children. 
They also haven't released any kind of motive or said whether anything was taken from inside the home.