Man who survived back-to-back strokes looks to inspire others to never give up
FORT WORTH, Texas - 65-year-old Robert Williams still gets emotional talking about his health struggles.
"If I have a setback or something I can look where I came from," Williams said through tears.
The one-time basketball player is recovering from back-to-back strokes.
Williams faced his biggest battle last July when his speech became impaired.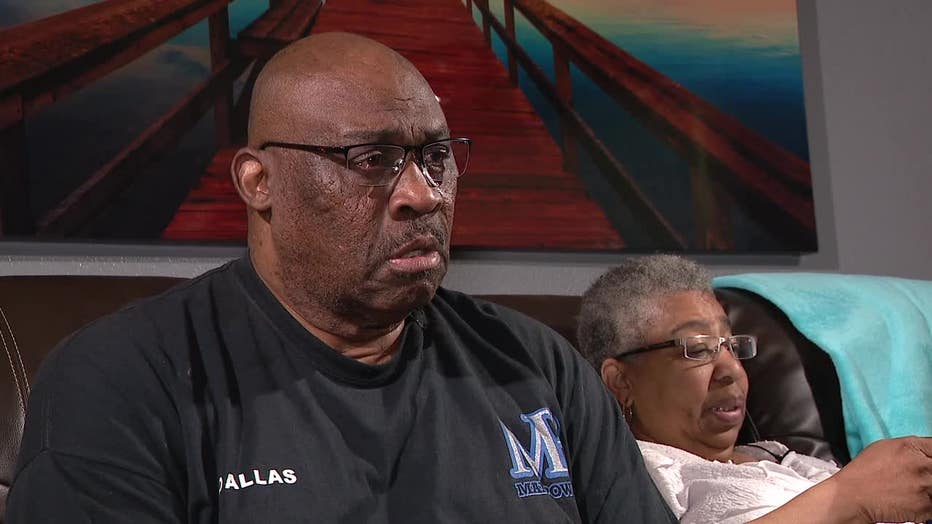 Priscilla Williams, his wife, knew something was seriously wrong when he didn't respond to her.
"I kept speaking to him, but he was not answering me. He didn't say anything," she said.
Robert was rushed to Texas Health Fort Worth, where an X-ray found a blockage the size of a watermelon seed impeding blood flow to the left side of his brain.
"As a result, he was really not able to speak or understand speech, and he wasn't able to move the right side of his body," said Doctor Yinn Cher Ooi, who treated Williams at Texas Health Fort Worth.
Williams' stroke was triggered by atrial fibrillation (AFIB), which is an abnormal, often rapid heartbeat.
Dr. Ooi said the condition of Williams' vessels made it impossible to perform a traditional thrombectomy.
"Because of that, we enrolled him in one of the ongoing trials here we have at Texas Health, which allowed us to do a small incision just above the collarbone to access the carotid artery," said Dr. Ooi.
The procedure was successful, and the clot was extracted.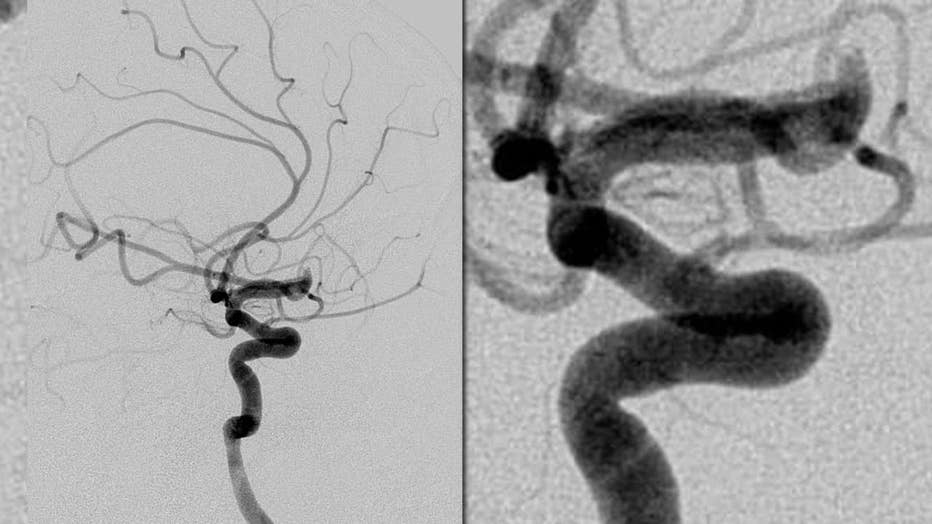 However, a day later, another clot formed — this time on the right side of his brain — causing back-to-back strokes and another emergency surgery.
That surgery was also successful, and Williams is now recovering at home.
"It was hard it was very hard," said Williams. "It was one of those moments when your faith really has to kick in."
Williams calls his wife the MVP.
He spent 19 days in the hospital and three months in rehab, and he's now walking and talking again.
His wife snapped a photo at his first day back to church.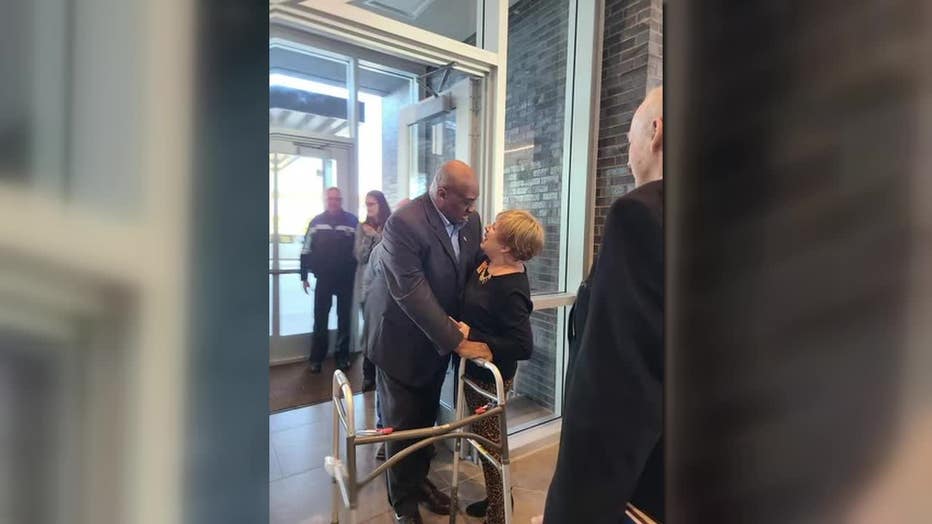 Williams wants to inspire others to never give up.
"You never say you can't," he said. "You can. You can do it." 
Williams went back to work yesterday. He tells FOX 4 he looks forward to watching the upcoming NBA Finals with his MVP, his wife, by his side.