Man crashes stolen Corvette during police chase on I-35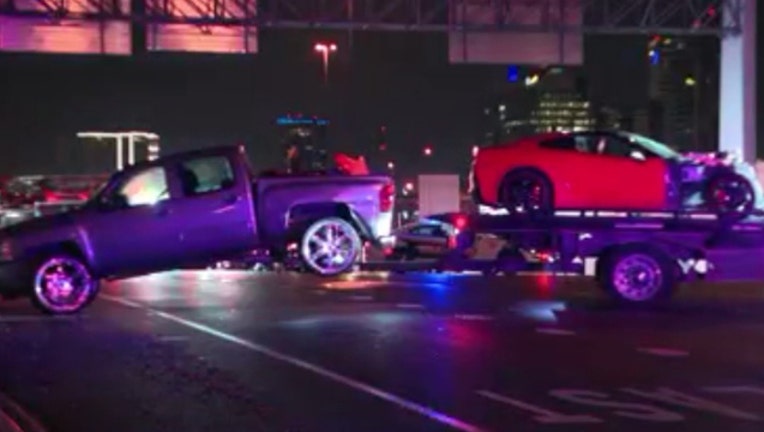 DALLAS - A chase in Dallas early Saturday morning ended with a crash and an arrest.
Deputies with the Dallas County Sheriff's Office tried to pull over the driver of a red Chevy Corvette at about 2 a.m. along I-35 and Continental Ave., near downtown Dallas.
The driver led deputies on a chase that ended when he crashed into the back of a pickup truck near Reunion Blvd.
No injuries were reported following the crash.
Deputies determined that the Corvette had been reported stolen.
The driver of the Corvette was taken into custody. His name has not been released.