Man charged with intoxication manslaughter for fatal crash in Dallas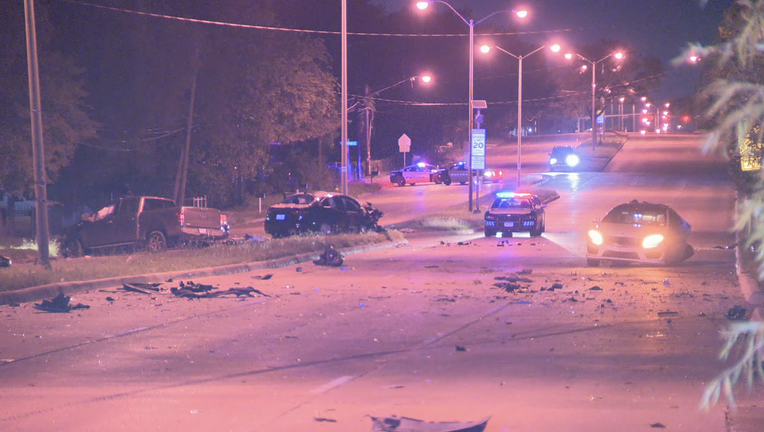 article
DALLAS - Dallas police arrested a 23-year-old man for intoxication manslaughter following a crash Friday night that resulted in the death of a 35-year-old passenger in his vehicle.
The wreck happened just after 11 p.m., when police said a 2018 Ford F-150 was traveling at a high rate of speed northbound in the 2400 block of N. Masters Drive.
According to police, Charles Cardoso was behind the wheel of the F-150 and crashed into the back of a Mercedes.
The F-150 then crossed the median into oncoming traffic and into a Toyota Corolla.
The front passenger in the F-150, Daniel Gonzalez-Quintana, was taken to a hospital and later pronounced dead.
Cardoso was arrested and charged with intoxication manslaughter.
READ MORE:
Police: Man was stalking, harassing Dallas woman before murdering her
Man found guilty of murder in gun battle death of innocent Dallas 13-year-old