Man accused of groping 13-year-old on American Airlines flight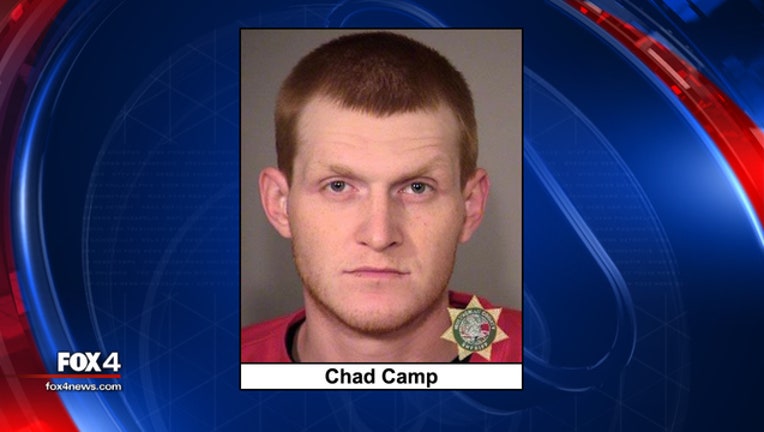 article
PORTLAND, Ore. (AP) — A judge Monday ordered the continued detainment of an Oregon man accused of groping a 13-year-old girl during an American Airlines flight last week.
Chad Camp, 26, of Gresham said little at the hearing before U.S. Magistrate Judge John Jelderks, and defense attorney Ralph Gzik did not contest a prosecutor's recommendation to keep him in a Portland jail for now.
"I just don't want to say anything wrong," Camp said of his reticence.
Camp will be granted a brief release for a drug-and-alcohol evaluation.
A witness told investigators that Camp consumed four mixed drinks in one hour at an airport bar before the flight. Glancing at paperwork, the judge noticed that Camp has a history of substance abuse.
"There is a big difference between being a drunk and a drunk who abuses youngsters," the judge warned.
FBI agents arrested Camp after Wednesday's flight from Dallas landed at Portland International Airport. The following day, he pleaded not guilty to a charge of abusive sexual contact.
Authorities say a flight attendant was delivering snacks early in the flight when she noticed Camp's hand in the victim's crotch area. She then noticed a single tear falling down the girl's cheek.
The flight attendant quickly separated them, sending Camp to row 30 and the unaccompanied minor to row 8.
"The victim had to go to the bathroom for the duration of the flight but was too frightened to get up due to possibly seeing Camp on the plane," according to an affidavit written by FBI agent Travis Gluesenkamp.
The airline charges an extra $150 for unaccompanied minors to fly.
"Our unaccompanied minor service is to ensure your child is boarded onto the aircraft, introduced to the flight attendant, chaperoned during connections and released to the appropriate person at their destination," according to American Airlines' website.
Brent Goodfellow, an Oregon attorney representing the girl's family, did not return a phone message seeking comment Monday.
Camp's next court date is scheduled for July 15.
___
Follow Steven DuBois at twitter.com/pdxdub