Lewisville PD releases sketch of suspected store clerk killer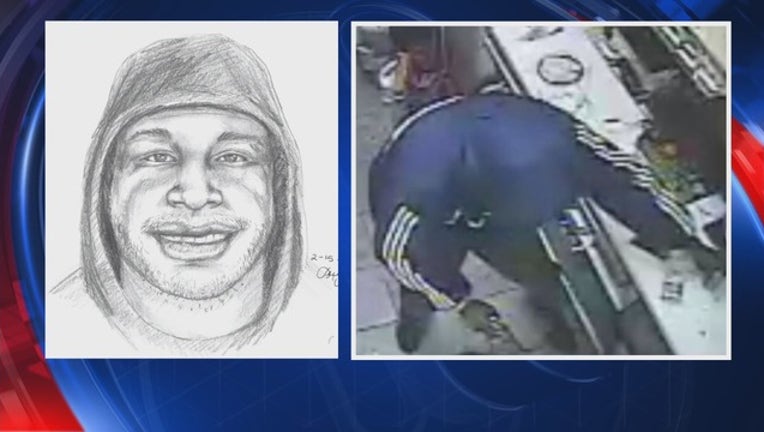 LEWISVILLE, Texas - Lewisville PD released a sketch of the suspected murderer who shot and killed a convenience store clerk last week.
The sketch comes on the same day as the funeral Ashraf Lakhani on Monday at the Hughes Family Tribute Center in Dallas. She was recently married and had two adult sons.
Lakhani was fatally shot Friday at the Valero convenience store on East Corporate Drive and I-35. Police say they the two gunmen who killed her did so without warning and never even gave her a chance to comply with any demands.
Police say the suspects got away with a little more than $200.
Detectives also hope surveillance images will lead to tips that help find the killers.