Lewisville Lake marinas damaged by Tropical Depression Bill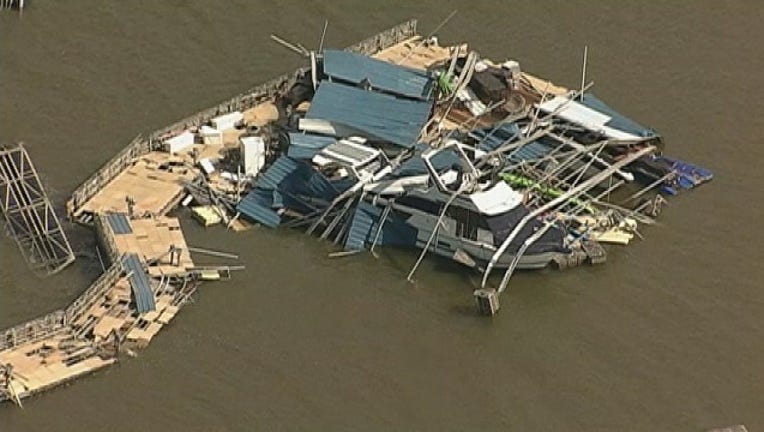 Two marinas at Lewisville Lake were damaged in the storm created by Tropical Depression Bill.
Boaters were out cleaning up at the Hidden Cove Marina in Frisco and the Dallas Corinthian Yatch Club in Oak Point Thursday morning.
David Patterson, a member of the yatch club, said a strong wind gust caused one of the docks to break free and hit a second and third set of docks. All three are a total loss and at least 50 boats were damaged.
SKY 4 flew over both marinas Thursday to survey the damage.
At the Hidden Cove Maria Boats several docks were ripped apart and the roof over one section was torn off. Debris littered the lake and covered boats.
There's no estimate yet for the cost of the damage.