Large crowds for Dallas St. Pat's parade and festival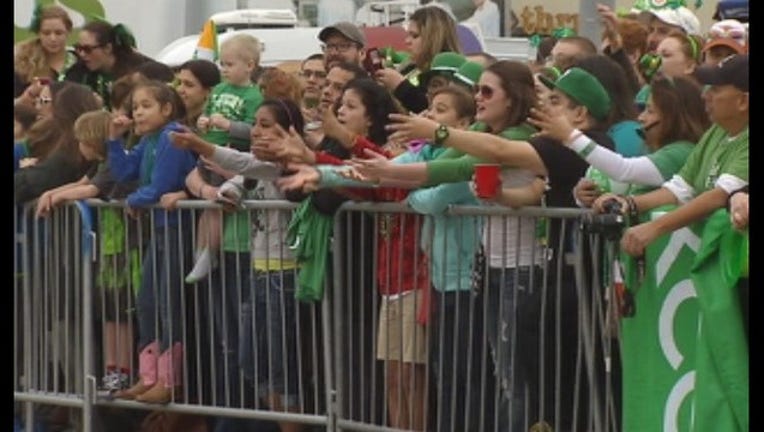 (Dallas)- More than 100,000 people are expected to fill the streets of Northeast Dallas for the St. Patrick's Parade and Festival Saturday.
The day kicked off with a 5k Race as dozens of floats lined the streets. At 9am the Saint Patrick's Day Block party will kick off in the M Streets area. Organizers say they've worked hard over the last several years to make sure it's family friendly too. There is a kid's area and alcohol free zone for families to enjoy.
The annual parade kicks off at 11am. It will begin at Blackwell Street and winds down Greenville Avenue where it will end at SMU Boulevard.
This is the 36th year for the parade.