Key witness deposed in Super Bowl seating trial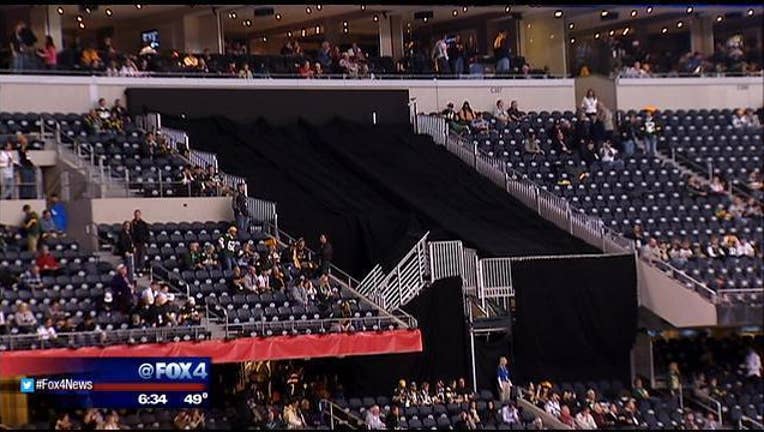 article
A federal judge will soon decide if a witness truthful in his testimony at the Super Bowl seating trial and if his words influenced the jury.
Scott Suprina is the president of the company that failed to complete temporary seats at big game in Arlington four years ago.
Last week as the jury deliberated the case, he told ESPN he was encouraged by the NFL to tell a story that did not reflect poorly on the league. The NFL has insisted it didn't influence any of his testimony.

So the judge ordered Suprina back on Tuesday for another deposition. The judge said she couldn't finalize the $76,000 judgment for the seven ticketholders until she was able to hear from Suprina again.

Suprina on Wednesday was questioned by both the plaintiffs and NFL attorneys, along with the judge.

"He isn't happy with [the NFL]. He expressed that. He thought they weren't fair with him at the time," said Suprina's attorney, Stephen Jones. "That's a wholly different matter than whether anything happened that corrupted the trial and he made it emphatically clear that it did not."

The judge didn't make any final decision on Tuesday, but indicated a ruling would come soon.