Kay Bailey Hutchison Convention Center will be set up as temporary healthcare facility if needed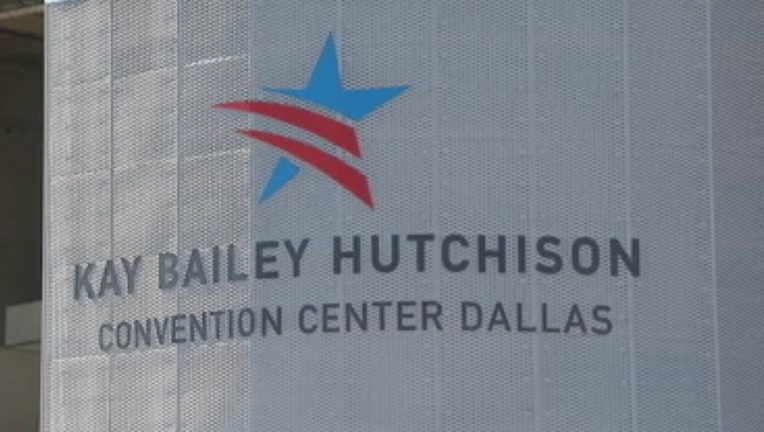 article
DALLAS - Texas Governor Greg Abbott announced Sunday that the Kay Bailey Hutchison Convention Center in Downtown Dallas will be set up as a temporary healthcare facility if needed due to the COVID-19 pandemic.
Gov. Abbott said Texas hospitals are currently not at capacity, and hospitals remain the "primary location" for people to receive treatment. He said the state is only at about 2 percent capacity when it comes to beds designated for COVID-19 patients, and they've managed to double the number of available hospital beds in hospitals across the state.
The convention center will be used as a potential overflow for treatment of COVID-19 patients if hospitals do reach capacity.
Abbott said opening the convention center is about being prepared
"Our job is not simply to make assessments of where we are today and be satisfied with that. Instead, our job is to make sure that we looking one, two, three and four weeks ahead, and make sure Texas is going to meet the need of your communities if COVID-19 continues to increase across that state of Texas," he said.
RELATED: Coronavirus coverage
Dallas Mayor Eric Johnson said this will not interfere with the homeless shelter at the convention center, and released the following statement:
"I am grateful for the state's assistance. The availability of hospital beds will be crucial to saving lives in the event of a surge in COVID-19 cases. We will continue to work with Governor Abbott to ensure Dallas has the necessary resources to help us through these difficult times."
The U.S. Army Corps of Engineers will be used to set up the location, which will initially have 250 beds, with room to expand up to 1,400 beds.
Four locations were assessed in the Metroplex, and Gov. Abbott said he'll look at similar places in Houston, Austin, San Antonio, and El Paso.
The governor also said deployment of National Guard brigades will support the medical mission.
"You will begin to see personnel in your communities as we deploy to bring aid and assistance and do everything we can to help everyone in need. We are prepared to meet the state's demand in any capacity," said Texas National Guard General Tracy Norris.