Kansas City, Kansas, Police Captain shot and killed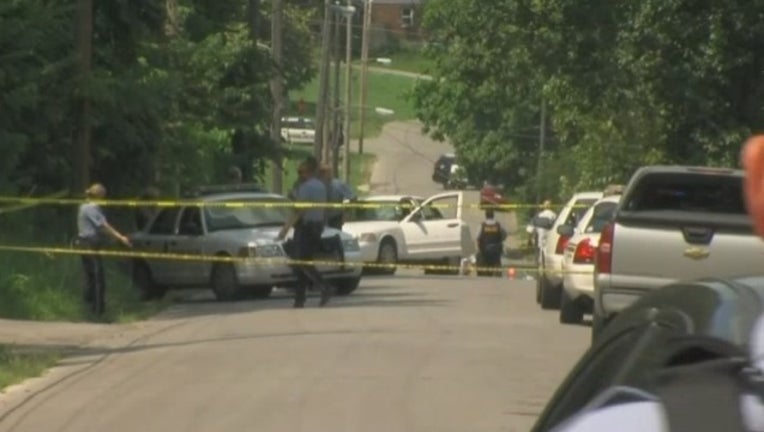 article
KANSAS CITY, Kan. (AP) - A captain with the Kansas City, Kansas, Police Department was shot and killed in the line of duty Tuesday afternoon, according to multiple reports out of Kansas City.
The officer, whose identity has not been released, had responded to a report of person being shot at by several people in a vehicle. When he and other officers arrived on the scene, the three or four occupants of the car jumped out and ran away, police said in a news release.
One officer took one suspect into custody at 1:39 p.m., but a second officer was shot at 1:57 p.m. when he tried to make contact with another suspect, police said.
The injured officer's car was in the middle of the street, police spokesman Cameron Morgan said.
"There's glass and blood all around it," Morgan said, adding that authorities are looking for additional suspects.
During a press conference at 4 pm local time, police confirmed Captain Robert Melton died from his injuries at a Kansas City hospital. He was pronounced dead at 2:55 local time.
Tuesday's shooting was the second of a Kansas City, Kansas, police officer since early May, when a detective was shot and killed near Kansas Speedway.