July 4th fireworks barge explodes, catches fire; no injuries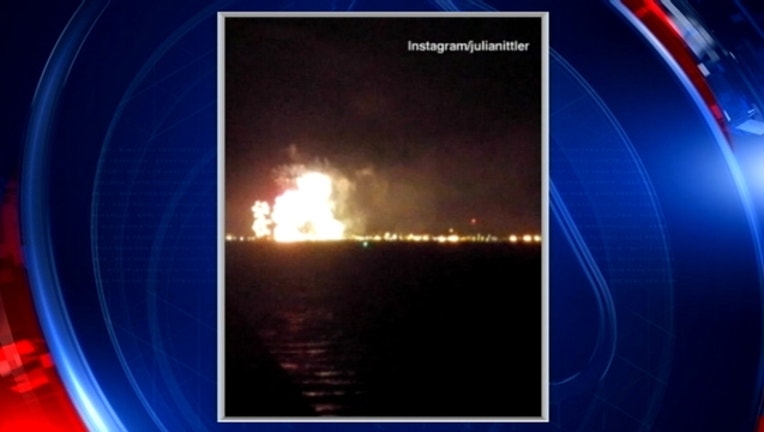 article
PLYMOUTH, Mass. (AP) — A barge being used for a July Fourth fireworks celebration in Massachusetts has exploded and caught fire.
Police say a malfunction caused the explosion and fire Monday night during a fireworks show on the waterfront in Plymouth, 40 miles southeast of Boston.
Witnesses say the fireworks show had been going on for about 10 or 15 minutes when there was a large boom on the barge followed by bursts of fire. The barge fire lasted for about 10 minutes and may have spread to a second barge.
Firefighters say they're at the scene. They're trying to determine what caused the malfunction.
No injuries have been reported.