Judge still undecided if accused Lamar High School shooter will be tried as an adult
ARLINGTON, Texas - The Tarrant County juvenile facing capital murder and other charges for killing a Lamar High School student in March and injuring another student appeared again in a detention hearing on Friday.
Judge Alex Kim said the victims' family had expressed retaliation fears if the boy was released from detention. While the judge said he saw no evidence of that, he is keeping the teen in juvenile.           
Kim says the 15-year-old is doing good, but the nature of the offense so serious that until it's decided whether he will be tried as a juvenile or an adult, he'll stay in juvenile detention.
It's been 60 days since the shooting on the steps of Arlington Lamar High where 16-year-old Jashawn Poirier was killed and a girl student sitting on a bench was hit in the face by shrapnel. 
"May 7, there was a resident-initiated separation," Kim said.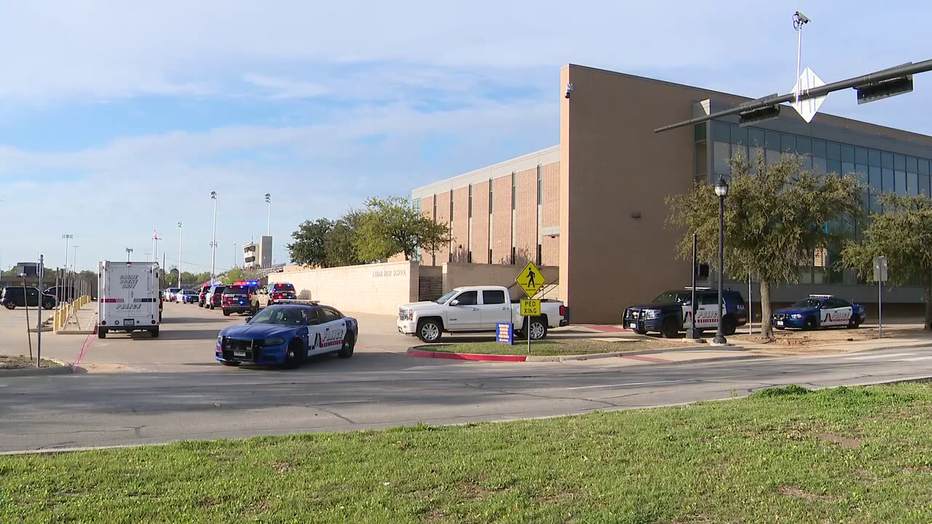 The boy, for some reason, asked staff to confine him away from others in detention.
"But everyone recognizes that that wasn't a behavioral problem. It was a choice he made for his own either physical safety, mental health, whatever that was," said Lisa Herrick, the 15-year-old's attorney. 
And while teens in detention can have visits and make phone calls, the 15-year-old is not doing that.
Kim is concerned about family support and asked about the boy's mother. She is out of state.
The father is a convicted felon and is back in federal custody guns were found in his home.
The state wants an additional psychological evaluation that would address factors the judge would consider in deciding whether the teen stands trial as an adult.
If his case stays in juvenile, he could see 40 years of confinement. In the adult system, the greatest possible punishment would be life with the possibility of parole if convicted.
"Don't stress out about thinking it's good or bad. You hope one way or another. There's no way to tell," Kim said.
That second psychological evaluation won't be ready until the middle of next month. Because of that, this juvenile's certification hearing has been moved until June 23.