John Wiley Price withdraws request for court-appointed attorney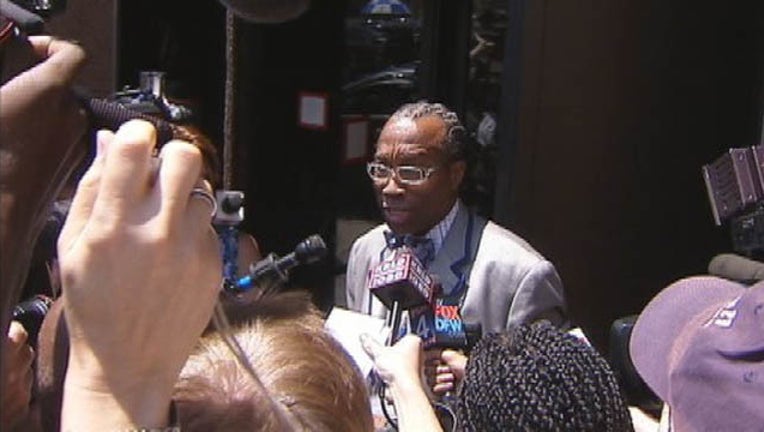 Dallas County Commissioner John Wiley Price withdrew his request on Wednesday that taxpayers should pay for his legal defense in a corruption case.
Price's attorneys made the request for financial assistance in federal court Tuesday morning. But, Price was in his seat at Commissioner's Court and not there to answer the judge's questions. The judge agreed to give him until early next week to come up with the necessary paperwork to support his claim.
But then Price's attorney withdrew the motion for an appointed defense attorney on Wednesday with the court, stating they did so to avoid bad publicity in the media.
Price had claimed that he didn't have the necessary funds to hire and retain defense attorneys. The withdrawal request does include a caveat that he could re-file his assistance request before trial.
Price is accused of soliciting and taking bribes related to county business.
His chief of staff, Daphne Fain, political consultant, Kathy Nealy and another consultant, Christian Campbell, were also charged.
Price and Campbell's attorneys had filed motions to separate the trials so that jury members aren't confused by all the complicated conspiracy allegations.