John McCain defends Mueller, 'critical' he completes probe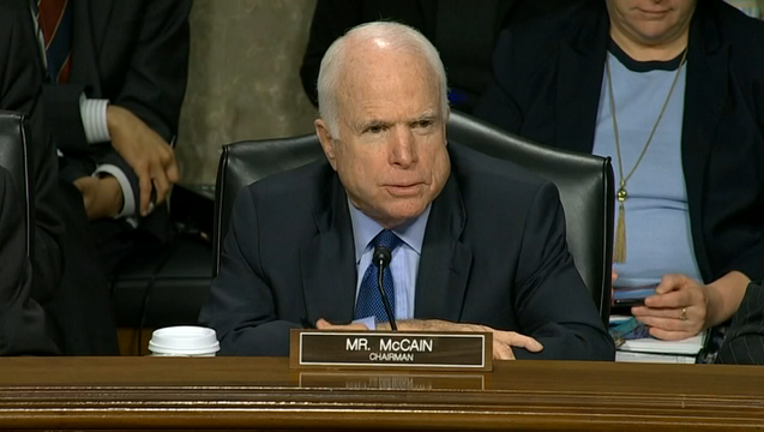 article
WASHINGTON (AP) - Sen. John McCain is defending the special counsel investigating Russian election interference after a series of tweets from President Donald Trump revived chatter that the Trump may be preparing to get rid of the veteran prosecutor.
The Arizona Republican wrote on Twitter on Sunday that it is "critical" Robert Mueller be allowed to complete a thorough investigation into Russia's interference in the 2016 election "unimpeded."
Trump's tweets revived talk Trump may, in an attempt to end the investigation, move to have Mueller fired. But White House lawyer Ty Cobb sought late Sunday to tamp down the speculation by saying the president is not contemplating such a move.