Jim Lane, attorney for Aaron Dean in Atatiana Jefferson murder trial, passes away
FORT WORTH, Texas - Jim Lane, who is the lead defense attorney for former Fort Worth police officer Aaron Dean in the murder trial of Atatiana Jefferson, has died.
Lane passed away Sunday morning at the age of 78. The Fort Worth Star-Telegram reports that he died of natural causes.
Lane had been battling health issues, but recently fell backward and hit his head inside a court building.
He had been serving the community for decades.
"He strongly wanted to be sure that everyone was included," said Bud Kennedy, columnist for the Fort Worth Star-Telegram.
Many people describe Lane as a modern-day cowboy who represented all of Fort Worth. "He was the king of the cowboys in Fort Worth," Kennedy added.
Kennedy covered Lane for decades. 
Lane, who was a Vietnam War veteran, opened a Fort Worth law practice in 1975.
He served on city council from 1993 to 2005, including a role of mayor pro-tem.
He served on dozens of boards and committees while working to highlight Fort Worth, especially the Stockyards, where he organized the Longhorn Cattle Drive.
"You know he was the leading proponent of Stockyards redevelopment," Kennedy said.
Lane made sure women and minority groups were represented at the Stockyards and Longhorn Cattle Drive.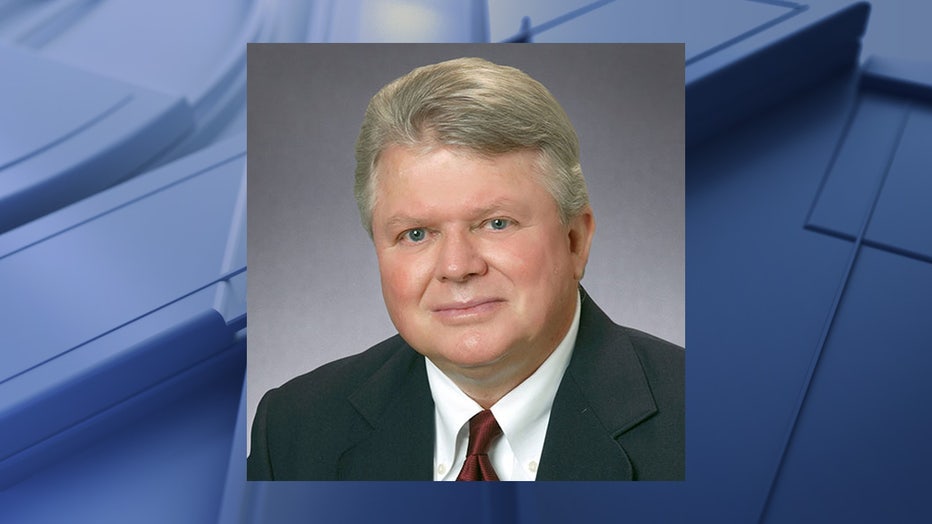 Courtesy: Tarrant Regional Water District
"He wanted to be sure that everyone felt included when they came to the Stockyards, and that everyone in Fort Worth got to succeed," Kennedy said.
Kennedy said Lane will be remembered as a community champion.
"He fought strongly to get better streets and lights in the Hispanic neighborhoods on the north side, for the schools on the north side," he said. "But he also wanted everyone in Fort Worth to feel part of the Cowboy life."
"Jim should be known as one of the greatest statesmen of our time," Fort Worth Police Officers' Association President Manny Ramirez said.
Ramirez said Lane was a huge supporter of law enforcement.
"If it were right, Jim would stand for it," he added.
Ramirez said Lane embodied Fort Worth.
"He cared about our culture, he cared about our western heritage, he cared about making sure that anybody who came to visit our town, anybody who came through, understood that Fort Worth was unlike any other place in the world," Ramirez added.
Tarrant County Judge Glen Whitley and Fort Worth Mayor Mattie Parker both posted on social media about Lane's death.
Whitley said Lane "will be missed but his legacy lives on," and Parker said he "was a trailblazer in countless ways, always carrying a fierce love for Fort Worth."
Jury selection was set to start Monday for Dean's trial in the shooting death of Jefferson, with Lane as Dean's lead attorney.
FOX 4 spoke with attorney Toby Shook, who has no connection to the case, about what might happen Monday morning.
"With the lead defense attorney passing away on the eve of jury selection I would think that it calls for a delay," Shook said. "Mr. Dean has other defense lawyers, but they weren't the lead…the judge probably won't have much of a choice."
RELATED: Aaron Dean trial set to begin on Dec. 5 for Atatiana Jefferson's murder
Dean is accused of murdering Jefferson in her mother's home in Oct. 2019.
Dean was checking on the house after a neighbor called the police non-emergency line due to an open door, but never identified himself as a police officer before firing through a back window. Jefferson was holding a gun and may have thought there was a prowler outside the home.
Dean's trial has been repeatedly delayed, and his attorneys are trying again to have the case moved out of Tarrant County.
RELATED: Former Fort Worth mayor, police chief testify in change of venue hearing for Aaron Dean