Jaguar cubs make public debut at Fort Worth Zoo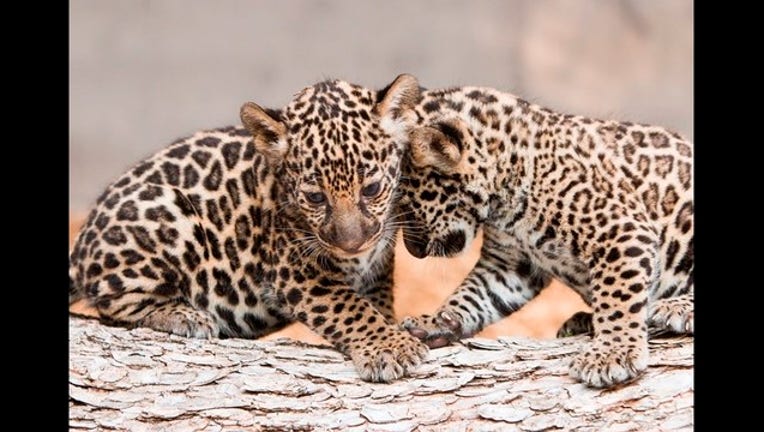 article
Two female jaguar cubs made their public debut at the Fort Worth Zoo Thursday.
Luna and Estrella, born on May 11, are the seventh and eight jaguars that have been born since the opening of the zoo's Texas Wild! exhibit in 2001.
Over the last few weeks, the new baby cubs have been spending time with their mom, Xochi, in an off-exhibit area to "nurse, bond and develop necessary skills like walking and climbing."
The cubs are expected to weigh between 100 and 250 pounds and measure 6 feet in length by adulthood. Their eyes will slowly transition from bright blue to a permanent green, and they will live on a carnivorous diet once they are 6 months old.
The Fort Worth Zoo participates in the Association of Zoos and Aquariums (AZA) Jaguar Species Survival Plan, a program designed to prevent animal extinction by maintaining a healthy, self-sustaining population through breeding.
According to the zoo's press release, the cubs will stay at the Fort Worth Zoo for the next 12 to 18 months before they are moved to another AZA zoo to help maintain genetic diversity within the species.