Investigators mum on what happened to Dallas postal worker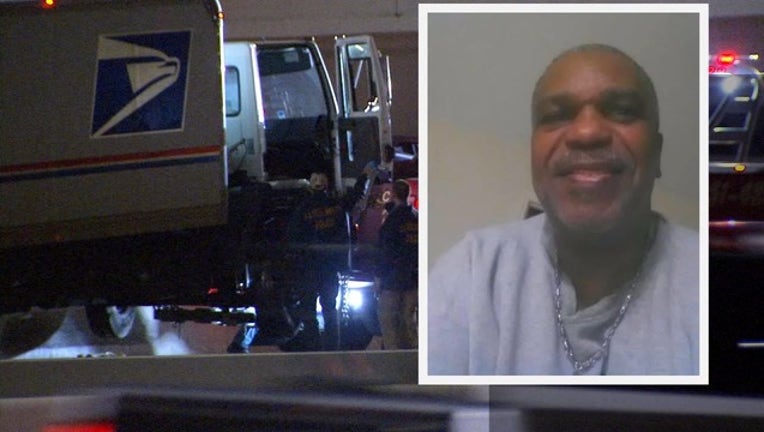 article
Neither postal inspectors nor Dallas police homicide detectives are saying what they believe happened to a postal worker shot dead as he drove toward downtown Dallas early Monday.
Tony Mosby, 58, was found dead of a gunshot wound when police arrived on scene about 2:30 a.m. After a caller reported a shooting on Interstate 30.
"What I can tell you is that, it's my understanding that we've interviewed the 911 caller, so, that's what I can tell you about that," said Amanda McMurrey, U.S. Postal Inspector.
If a witness did tell 911 about the freeway shooting, investigators have not made public any information -- including any suspects or vehicle descriptions.
For several hours Monday afternoon, investigators shut down all eastbound lanes of I-30 to search the crime scene on foot and with dogs.
The U.S. Postal Inspection Service has offered a $50,000 reward for information that leads to an arrest and conviction.
"We encourage anyone with any information, even somebody you might suspect could have done this, something you were driving by that night and just saw something," McMurrey said.
Mosby worked for the U.S. Postal Service in Dallas since 2004 driving delivery vehicles that carry mail to sorting facilities. Monday night, his family described the shock of knowing he went to work and never came home.
"It's going to be hard to get through," said Jacqueline Mosby, niece.
They still can't believe the loving father of two daughters and grandchildren is gone.
 "He was a true blessing to his family and I'm sure to his coworkers.  He is going to be missed and I am praying that the person is going to be caught," said Sylvia Mosby, victim's sister in law.
Police have not said if the $50,000 reward has produced any valuable leads.