Hunt County deputy shoots, kills stabbing suspect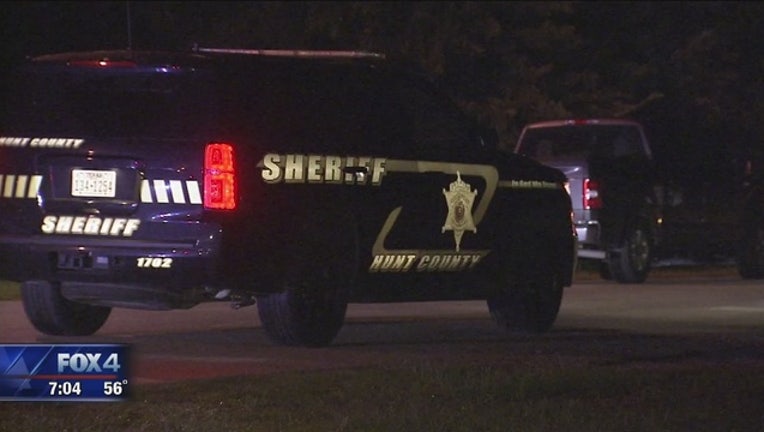 article
QUINLAN, Texas - A Hunt County sheriff's deputy shot and killed a man after a stabbing.
Sheriff Randy Meeks told the Greenville Herald-Banner that a suspect stabbed three people around 8:30 p.m. Wednesday at a house in Quinlan, east of Dallas.
The suspect and two of the injured people left in an SUV. A deputy who was responding to the scene saw them and tried to pull them over.
After a short chase, the SUV crashed into a ditch along Highway 34 near Panther Path. Meeks told the newspaper the suspect jumped out, charged at the deputy and then was shot and killed.
However, the family of an 18-year-old female victim offered a different account of what happened.
They said she was driving with her 17-year-old boyfriend and the suspect. She reportedly swerved on purpose to get the deputy's attention. The deputy then began following her car.
The family said that's when the man in the back seat began stabbing her and her boyfriend.
"We're just shocked. I mean, it's sad. We're glad she's okay and she's stable. That's all that matters at this point," Savannah Ricketts said.
According to her family, the woman suffered stab wounds to her arm and chest. Her boyfriend was reportedly stabbed in the chest as well. They are expected to recover.
Their relationship to the suspect is still unclear.
The deputy involved in the shooting is now on administrative leave and the Texas Rangers are investigating.