High speed chase from Mesquite to Dallas ends with suspect shot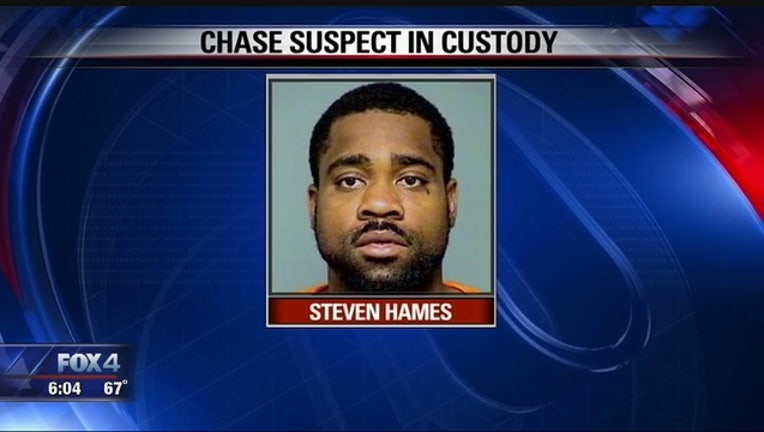 article
MESQUITE, Texas - Mesquite police shot a man who hit a police car at the end of a high-speed chase.
Police said a woman called 911 around 7 p.m. Sunday to report she has been beaten by 30-year-old Steven Hames at the Mesquite Inn & Suites. She said he knocked out one of her teeth.
When officers arrived on scene, Hames led them on a chase into Dallas. A few minutes later he then pulled into the parking lot behind the Family Dollar on Ferguson Road without realizing it was a dead end.
Police blocked Hames off, but he threw his car into reverse and drove toward the officers. They fired, striking him at least once before he crashed into a police cruiser.
Hames was taken to a local hospital in good condition. It's not yet clear what charges he will face.
No officers were hurt.