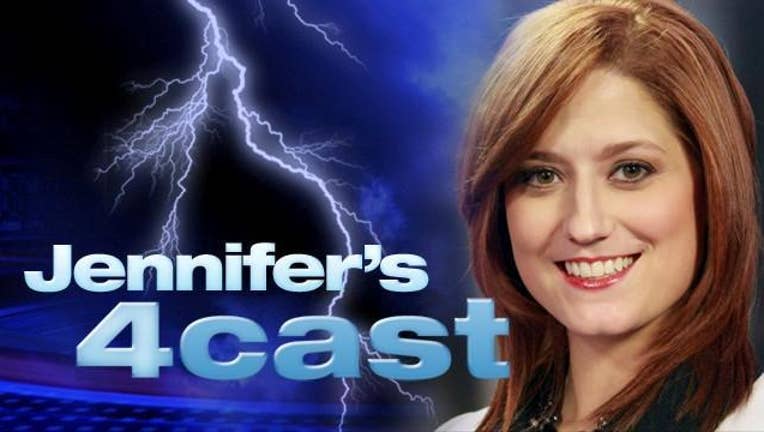 From the 70s this morning to 94° this afternoon with humid conditions and abundant sunshine. No rain in sight and winds will stay out of the south 8-15 mph.

Sunday? Just like Saturday but with a high of 96°.

Next week, get ready for a couple shots at triple digits as we remain hot and dry.