Gym staff saves man's life after suffering heart attack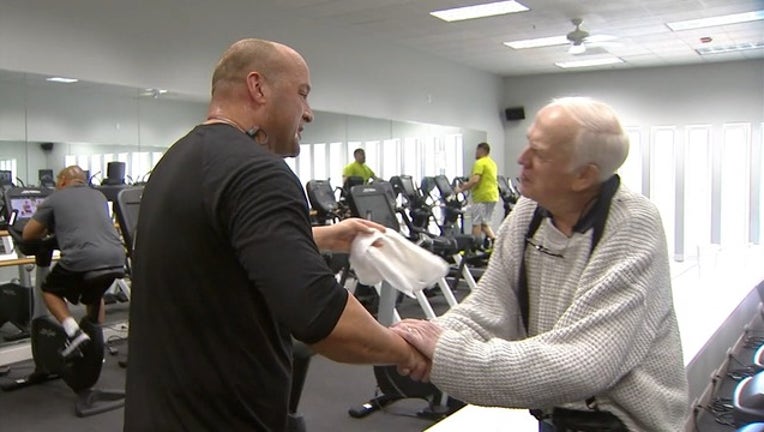 article
A Westlake man is thankful to be alive after gym staff life-saving devices saved his life.
Ryan Edwards and his wife recalled seeing a man slumped over on a recumbent bike at the Larry North Gym on November 30. It turns out 75-year-old Jon White just had a heart attack.
"We knew we were dealing with somebody that wasn't in the world at that point," Edwards said. "It was very clear that he had left us."
Fitness Director Shane Massey reached for the defibrillator, delivering two shocks and did CPR for the next 10 minutes until paramedics arrived.
"I wasn't singing it aloud," Massey said. "But in my head, I was going 'Staying Alive. Staying Alive. Ah, ah, ah, ah. Staying alive.' So that's how I kept my mind to go the right rhythm."
Paramedic Ryan Arwine says paramedics delivered a third shock and used the Lucas device just two weeks in service since being gifted to the fire department.
"We were the first ones to get to use it," Arwine said.
White doesn't remember anything about the heart attack, but he knows he's had a quadruple bypass and temporarily carries his own just-in-case shock machine.
"I'm happy he survived," Massey said. "I'm happy his kids and his wife get to share more years with him."