Globe Life Field opens to the public for Luminova Holidays with holiday lights, ice skating
ARLINGTON, Texas - A holiday light display is taking over Globe Life Field in Arlington.
Luminova Holidays opens to the public Friday. It will be the first event open to the general public in the new ballpark.
Visitors will see a 65-foot Christmas tree, 3 million twinkling lights and larger-than-life light displays. There will also be a 10,000-square-foot outdoor ice skating rink, train rides, holiday entertainers, food booths and more.
Arlington city leaders and the Texas Rangers organization were on hand for Thursday night's kick-off event.
The creators of the event said they're keeping the pandemic in mind, with some safety features and requirements for visitors.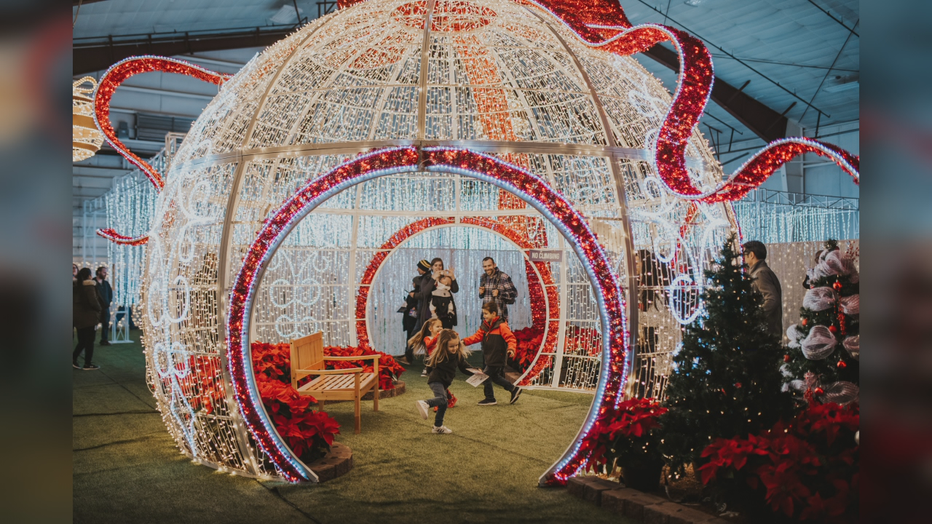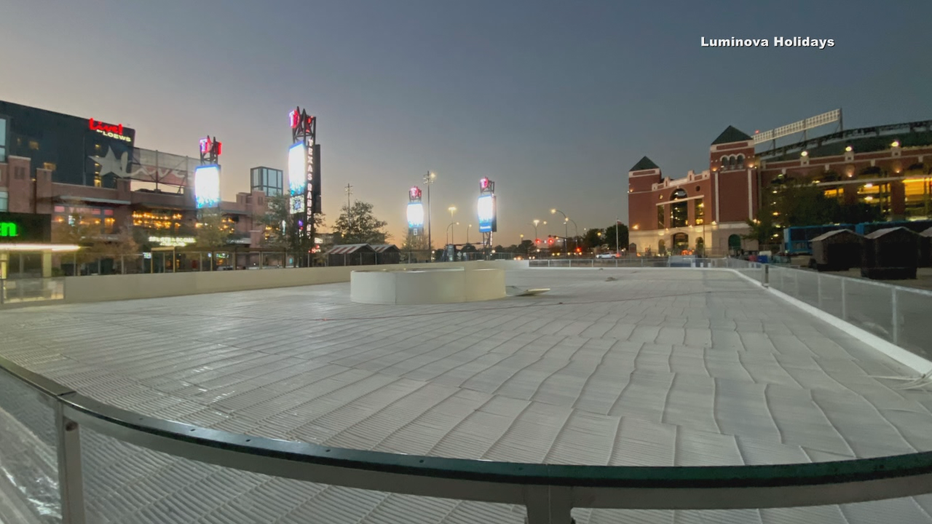 Organizers are expecting tens of thousands of visitors in the coming weeks, a potential boost for Arlington's economy, after essentially losing live sports for most of the pandemic.
Dixie Baker, with Luminova, said she and her team put the event together with COVID in mind.
"And we thought what do we need to do? How do we need to change it? What can we prepare for, knowing the way that 2020 has been going," she said.
Organizers decided to create a one-way path for guests that only allows up to 800 people inside every 30 minutes, in order to maintain space.
To reduce contact, no purses, clutches, or bags will be allowed inside, and food vendors are largely going cashless.
Masks are required for those 10 and up, and recommended for those over the age of two.
"We actually have 2 trains that run simultaneously, and while one group is going on the train, the other one is being deep cleaned, so you always have a fresh new train ride experience," Dixie added.
And for the little ones itching to meet Santa Claus, visitors can sign up to get a text when it's their turn to say hello.
"We're really just trying to do our best to make it so that there's no wait in lines, there's not gathering points, and everything can be very fluid," Dixie said.
Tickets will be sold for specific times and the lights will be on a one-way path.
High-touch surfaces will be disinfected regularly and sanitation stations will be available throughout the ballpark.
The event runs through Jan. 3.
LINK: www.LuminovaHolidays.com