Gas well leak is plugged in Arlington, officials continue to monitor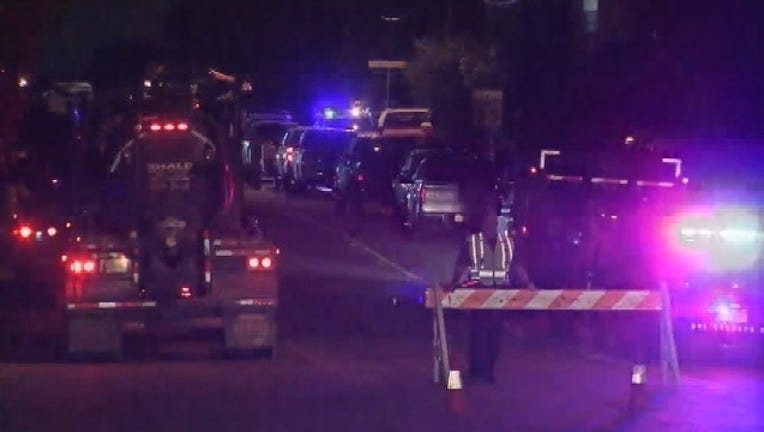 3:15 P.M. UPDATE:
The Arlington Fire Department confirms the gas well leak is plugged and has a seal on it. If it holds up, evacuated residents will be allowed back within the hour.
EARLIER:
Arlington city officials expanded the evacuation area around a leaking natural gas well Sunday. Residents living within one eighth mile of the LABC gas well on Little Road in southwest Arlington were asked to evacuate. The Red Cross opened an Emergency Evacuation Center at Martin High School Sunday morning. The City of Arlington opened a Resident Information Center to help those living in the evacuation area. That center is at the Arlington Fire Training Center located at 5501 Ron McAndrew Drive. Officials say no natural gas has escaped.
Arlington officials are hoping the latest attempt to stop the leak will work. That effort began just after noon on Sunday. Crews from Arlington Fire and Police, Vantage Energy and Boots & Coots, a well control company, are working together to control the incident.
Saturday afternoon during well operations, an issue materialized with the fracking operation that resulted in flow back of pressurized fracking water. Vantage Energy called 9-1-1 at 2:53 p.m. and Arlington Fire Department responded at 2:58 p.m.
A joint command post was established at 3300 block of Little Road. The Emergency Operations Center was activated at 5:00 p.m. and will remain operational until the issue is resolved.