Garrett: Hardy must do `right things from the beginning'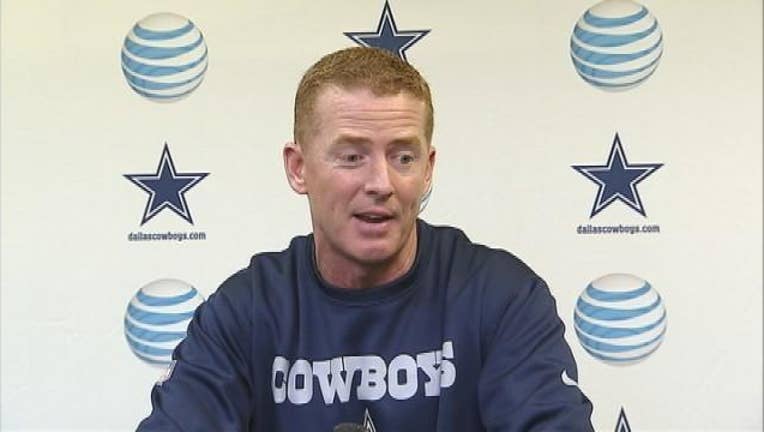 article
Dallas coach Jason Garrett says Greg Hardy must "do the right things from the beginning" to be part of the Cowboys.
Garrett said the team did an extensive examination of Hardy's background before signing him.
"Like with any other player, you have to do your research about him and talk to people," Garrett told reporters during the NFC coaches' availability at the NFL owners meeting on Wednesday. "We had extensive talks with people going all the way back to high school."
The talented but troubled defensive end was convicted in North Carolina last July of assaulting a female and communicating harassment, but the case was dismissed after Hardy reached a settlement with the victim.
"Obviously he's one of the real good players at his position in the league," Garrett said. "But our job is to make sure he comes in and does the right things from the beginning."
Garrett said the Cowboys weren't alone in trying to sign Hardy.
"There were some other people interested in him. There was competition," he said. " ... We investigated him as a player, researched him as a person and decided this would be a good move for our football team."
Hardy signed a one-year, $13 million free agent contract with the Cowboys, with only $1 million guaranteed. The rest of the money is tied to incentives.
Commissioner Roger Goodell said at his news conference Wednesday that the league continues to review Hardy's case to determine if discipline is warranted.
Garrett said the Cowboys are well aware Hardy could face a suspension.
"We've got our arms around what the punishment might be," Garrett said. "We've looked at the precedents for the last few years to get an idea and we talked to the league about it."