Four Cowboys named to 2014 AP All-Pro team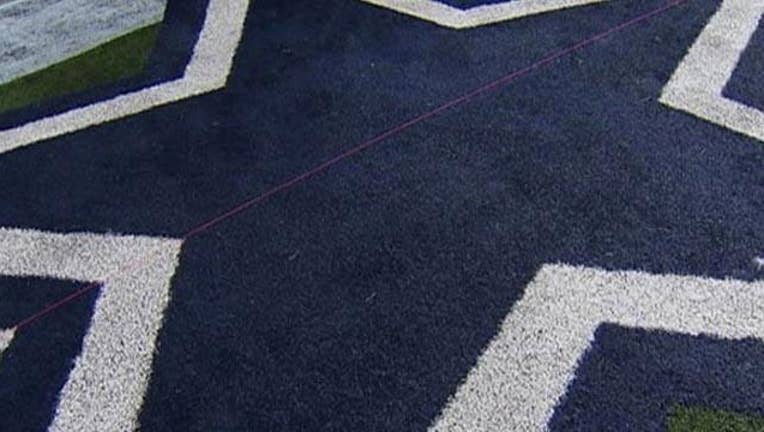 article
Dallas led all teams with four players named to the Associated Press All-Pro team on Friday.
Guard Zach Martin was the only rookie on the squad. League rushing leader DeMarco Murray, tackle Tyron Smith and wide receiver Dez Bryant also made it.
"I wasn't really coming in this year expecting to do this, but it's been a fun season," said Martin, a first-round draftee from Notre Dame who has been a major cog in the Cowboys' superb running attack.
Making their first All-Pro teams were all four Cowboys, plus Seattle inside linebacker Bobby Wagner; Buffalo DE Mario Williams and DT Marcell Dareus; Kansas City outside LB Justin Houston; Pittsburgh WR Antonio Brown and RB Le'Veon Bell; Baltimore guard Marshal Yanda; Green Bay fullback John Kuhn; Cincinnati kick returner Adam Jones; and Indianapolis punter Pat McAfee.
Houston's J.J. Watt was listed on all 50 ballots by a nationwide panel of media members who regularly cover the league. New England's Rob Gronkowski was the other unanimous pick. He grabbed all the votes for tight end.
Packers quarterback Aaron Rodgers made it for the second time; he also was the All-Pro QB in 2011. Cowboys quarterback Tony Romo finished second in voting behind Rodgers.
Brown was next closest to sweeping the panel, earning 49 votes. Murray drew 48 and Houston 47.
Cleveland tackle Joe Thomas earned his fifth All-Pro spot, the most of anyone on the current team. Patriots cornerback Darrelle Revis got his fourth All-Pro berth.
Seattle and Pittsburgh each had three All-Pros. Dallas' Travis Fredrick was second behind Pittsburgh center Maurkice Pouncey.
The Seahawks were all defensive players: Wagner, cornerback Richard Sherman and safety Earl Thomas.
Repeaters from 2013 were Watt, Thomas, Detroit DT Ndamukong Suh, Carolina inside linebacker Luke Kuechly, Sherman and Thomas.
There were 16 AFC players and 11 from the NFC.

The Associated Press contributed to this report.