Fort Worth unveils memorial plaque honoring Martin Luther King Jr. visit in 1959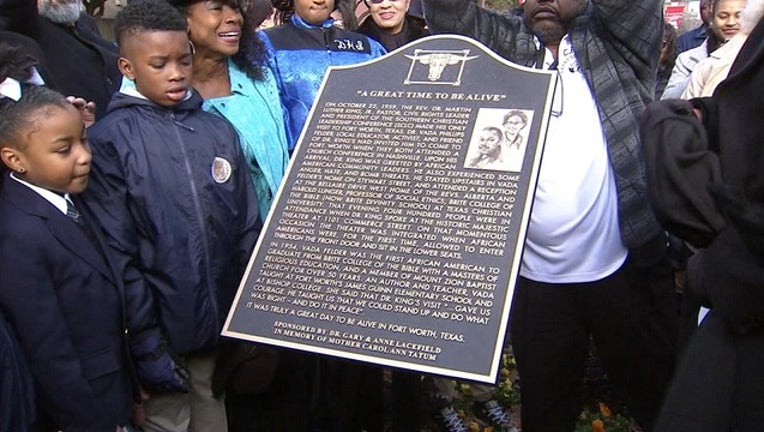 article
The City of Fort Worth on Monday unveiled a memorial plaque commemorating Dr. Martin Luther King Jr.'s only visit to Fort Worth in 1959.
The marker is part of the Heritage Trails Walking Tour, with 26 other bronze markers depicting the city's history.
King delivered a sermon in a theater that once stood on Commerce Street. The theater was integrated for the first time so African Americans could hear him speak.
Fort Worth Mayor Betsy Price remembers his visit as a big day for the city.
"I was 10-years-old at the time, and I vaguely remember the brouha that surrounded his visit. But as a child, like these precious children here, it was hard to envision why that would be an issue, and hopefully we've come much farther than that," Price said.
After the ceremony to unveil the marker, the city held its annual MLK Day parade.
The plaque is across from the John F. Kennedy Memorial, one block north of the Fort Worth Convention Center.