4 dead in shooting during attempted robbery involving drugs, Fort Worth police say
FORT WORTH, Texas - Fort Worth police said four people were killed in a shooting during an attempted robbery that involved narcotics Friday evening.
This happened just before 7 p.m., when police were called about a shooting in the 1200 block of E. Jessamine Street.
Responding officers found four shooting victims in a vehicle.
Three victims were pronounced dead at the scene, while the fourth victim was taken to a hospital, where he was later pronounced dead.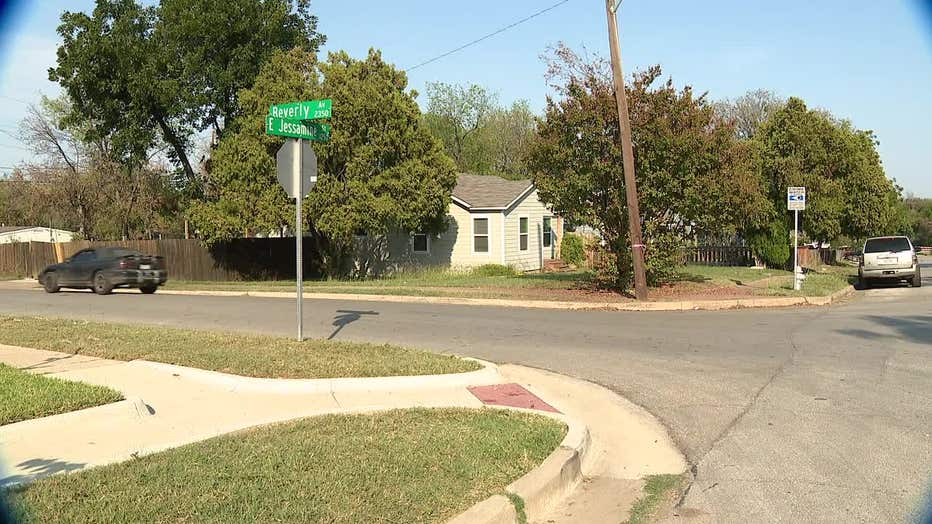 READ MORE: Texas man pleads guilty to flying drone loaded with drugs, phones, mp3 players into Fort Worth prison
No arrests have been made. Police are searching for a gray Dodge Challenger that fled the scene after the shooting.
Investigators said this appears to be an attempted robbery involving narcotics. Multiple guns that had been fired were recovered at the scene, police said.
"What we can tell you is that our early clue that this is a robbery homicide that does involve drugs," said Fort Worth Police Department Officer Buddy Cazalda said.
Anna Prokhorska is shaken to her core a day after her street was a crime scene involving a quadruple murder.
"I went up to the window and saw a car driving off and dropped to the ground hoping nothing would hit me," she recalled.
She remembers hearing loud gunfire, only to then walk outside to a bullet-riddled SUV near her front yard. 
"The car that was shot had like 10 to 12 bullet holes," she said.
No further details have been released as police continue their investigation.
Anyone with information about this case is asked to call 817-392-4341 or the Crime Stoppers hotline at 817-469-8477.