Fort Worth man accused of forcing woman into prostitution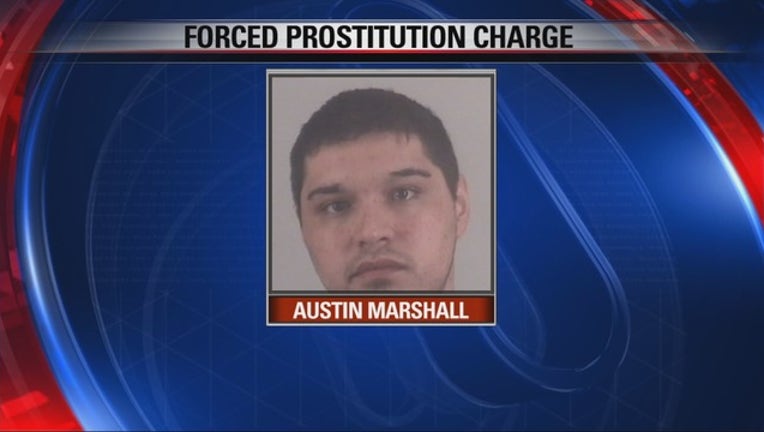 FORT WORTH, Texas - A woman's quick thinking helped state troopers nab the man who allegedly forced her to sell her body.
Austin Marshall, 23, was arrested and charged with compelling prostitution.
When he and the woman went to the driver's license office on the east side of Fort Worth for an ID, she slipped a note to a clerk that read, "I'm a victim of human traficin."
She was taken into a back room and a trooper took Marshall into custody.
An arrest warrant affidavit states the woman was involved with Marshall for several months before the alleged trafficking and abuse started.
She told investigators he became violent towards her and asked her to prostitute herself so they could make enough money to pay their rent. He threatened to kill her and to kill her adopted father if she did not continue to sell her body, the affidavit states.
The woman said she wanted to get away from Austin and the abuse. The saw the note as a way to break free, the document states.
Marshall is still being held in the Tarrant County jail.