Fort Worth ISD's Paschal High School earns first UIL cheerleading title in school history
FORT WORTH, Texas - Fort Worth ISD's Paschal High School is celebrating a historic team victory: the first UIL cheerleading title in school history.
The school showed the cheer squad its appreciation with a pep rally on Friday.
"To come home with a medal — a gold medal at that — the best in the state of Texas in your competition area is amazing," said Paschal High School Principal Troy Langston.
Thirty members of the school's squad earned gold medals in the State UIL Spirit Competition, beating out 74 other Texas 6A high schools.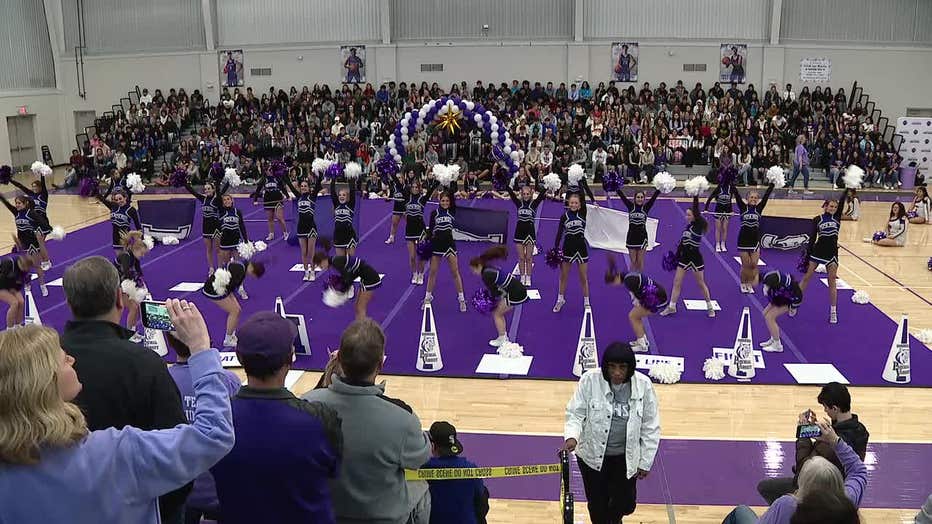 It's three generations of excitement for senior Raney Smith's family.
"This is my first time as a cheerleader," she said. "And so I wanted to keep the legacy going at Paschal, and this was definitely the year to start and finish!"
"I was a cheerleader here and graduated in '91," said her mom, Whitney Smith. 
"Then in 1962. I'm the grandmother of the three," said Jan Hull. "And I told them today no matter what, if you're a panther of Paschal High School, you'll always have something to cheer for."
A pep rally in the school's gym flipped the script with everyone cheering for the cheerleaders.
"We wanted it. We did it. All of us were hungry for a win," said cheerleader Indie Lopez. "So I feel like now that we've done it, we are setting the standard for Fort Worth ISD."