Fort Worth ISD teachers, staff to get COVID-19 bonus
FORT WORTH, Texas - Fort Worth ISD teachers and staff will get a thank you for their courage and sacrifice during the pandemic.
The school board approved the one-time stipend on Tuesday.
Eligible full-time employees will get $1,000 and eligible part-time employees will get $500.
After 18 years with Fort Worth ISD, this year will be Bill Landy's last. But this year has been unlike any other.
Landy teaches U.S. history to middle schoolers to both virtual and in-person at the same time.
"I basically teach like I would teach in class," he said. "I just have to keep reminding myself that I have kids that are looking at me on my computer screen and I'm seeing them. So I share everything on my board."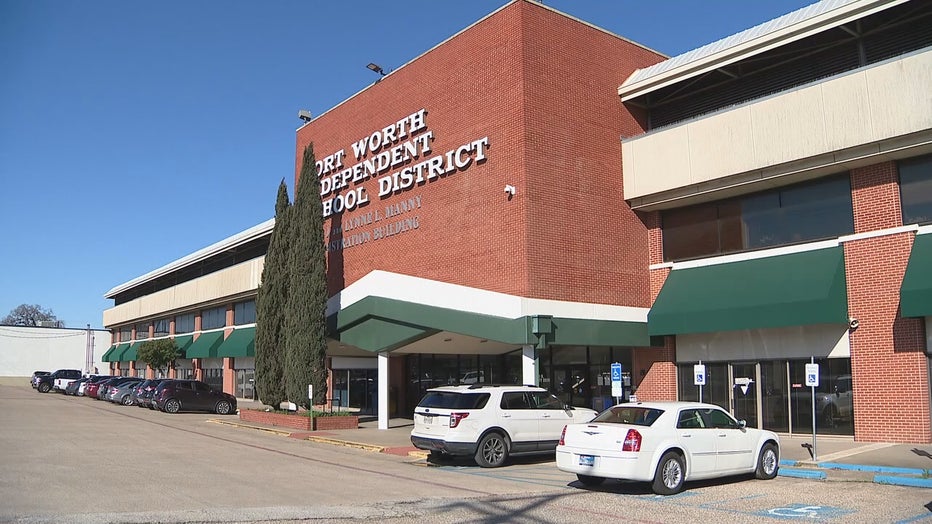 Laneece Yarbough-Anderson also juggles teaching both in-person and virtually for Crowley ISD. After 15 years of building lesson plans, she had to make a big change to teach virtually this year and learned programs like Google classroom.
"This one is definitely for the books. There's so many things that have changed," Yarbough-Anderson said. "We've had to tweak and do differently. When they talk about having grace with everything that's going on, we definitely had to have grace at this school year."
And it's been a tough year for students.
Fort Worth ISD says more than half its second through eighth -graders are falling behind. It may take years to catch up, and the best teachers will be needed.
Fort Worth ISD is looking to thank its teachers and all employees for the extra work put in this year.
Tuesday night, FWISD Board of Trustees voted to give stipends for all of its employees, including substitutes.
The money is from a tax increase passed this fall, which will generate $66 million for the district.
"You don't go into teaching for the money first off. You don't coach for the money. That's a given," Landy said. "But human nature says we want to be recognized."
Crowley ISD is doing something similar. It's giving out $2.3 million dollars in hero pay, which is 2% of employee salaries and $1,000 for paraprofessionals and auxiliary employees.
"It made me feel like everything we're doing and we do this for children, bottom line, point blank period, everything we do, we do for children," Yarbough-Anderson said. "It is not about that dollar. But when you see your school district and your superintendent and your school board wanting to honor you with some extra pay, especially during the holidays, it felt amazing."
Crowley ISD employees received their hero pay the week of Thanksgiving.
Fort Worth ISD employees should be getting their stipends this month.
RELATED: Coronavirus coverage