Fort Worth fire engine stolen and crashed
FORT WORTH, Texas - Fort Worth police are trying to determine who crashed a fire engine.
Firefighters arrived at the Deluxe Inn Motel hotel on the South Freeway Wednesday night around 7:43 p.m. to respond to a medical call and began treating the patient.
Around 7:51, a person went to the firefighters to alert them that their fire engine was being stolen.
Firefighters stepped outside and saw the engine leaving. They immediately called Fort Worth police.
Dallas Zoo monkeys found in Lancaster church's community house, reward for info increased to $25,000
They quickly found it about a block away uphill near Interstate 35W and Seminary Drive.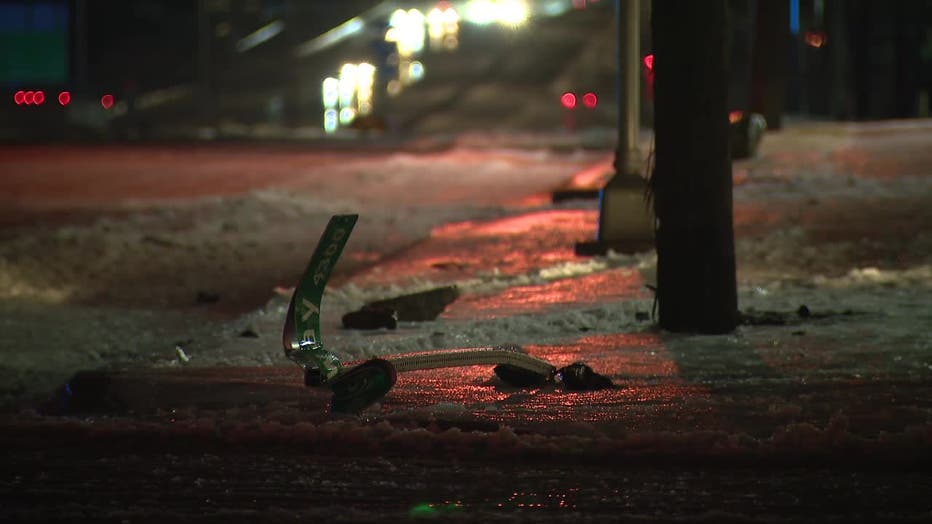 Tire tracks in the ice showed where the driver lost control and crashed into a pole and a street sign. 
No one was inside by the time firefighters made the discovery.
The engine did have some minor damage and has been taken out of service while police investigate what happened. 
No injuries were reported.