Fort Worth fiery crash kills 1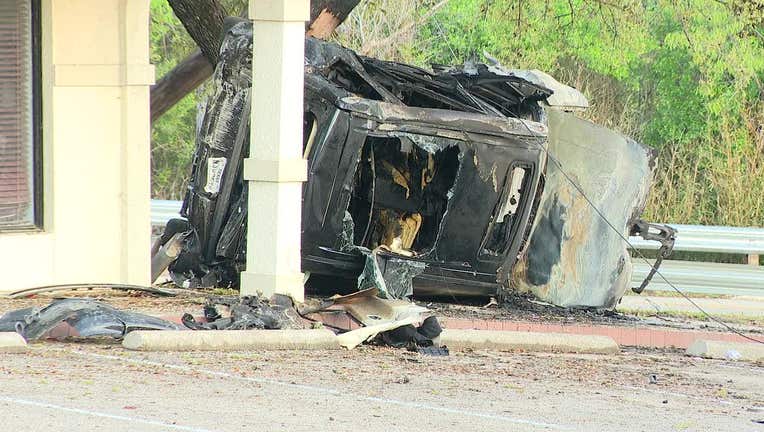 article
FORT WORTH, Texas - A driver was killed in a fiery crash in Fort Worth early Tuesday morning.
Fort Worth police said it happened around 5 a.m. on Forest Park Boulevard, not far from the Fort Worth Zoo.
The driver reportedly lost control of his SUV, hit a curb and guardrail, spun around, and then hit a light pole and the side of a building.
Fort Worth family of 6 hospitalized for carbon monoxide poisoning
The vehicle caught on fire, and the driver became trapped.
He suffered serious burns before firefighters were able to pull him out of the SUV.
Woman found dead under bridge, Fort Worth police looking for answers
The man was airlifted to the hospital but did not survive. His name has not yet been released.
The cause of the accident is still under investigation.