Former Texas Rangers star Ian Kinsler opens sporting goods store in Deep Ellum
DALLAS - A new sporting goods store backed by a well-known former Texas Ranger is ready to open in Deep Ellum.
Warstic is something former Rangers second baseman Ian Kinsler is really excited about. But he said it's far more than just a sporting goods store.
Kinsler is part owner of the store and said it will be a place where people can browse sporting gear, get a cup of coffee, watch workers burn a bat on a lathe and even see a live performance.
He started his professional baseball career with the Rangers back in 2006 and spent eight years here.
The four-time All Star helped the Rangers win two American League pennants and went on to play in the World Series with the Red Sox.
He retired in 2019 and later teamed up with the owners of Warstic, Ben Jenkins and musician Jack White.
Kinsljer said opening a store in Dallas just made sense.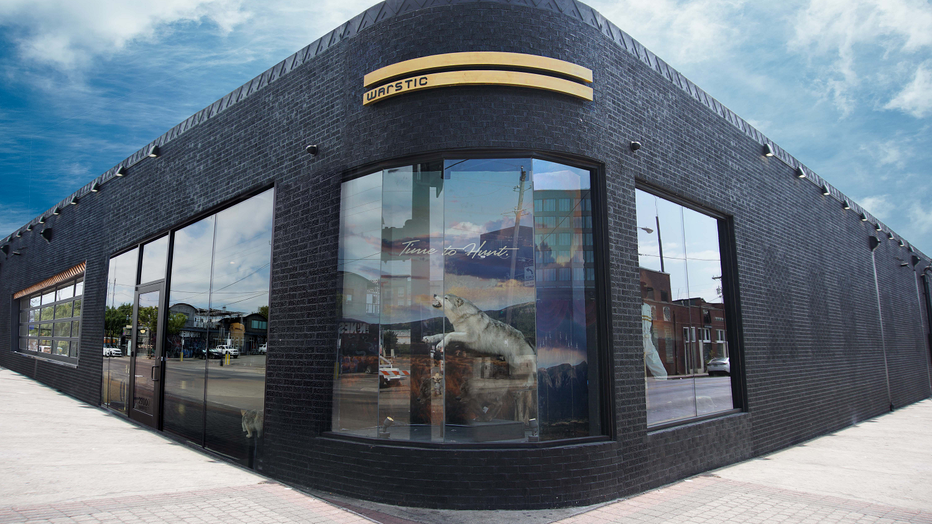 "Youth sports in general is just thriving in Texas and bring a sporting, a sporting goods or sporting equipment shop to Deep Elm is a little bizarre. It doesn't really fit down there, which is really cool to us. And we have the whole music side of it. You know, Jack is an extremely popular musician, and people love his music. We've turned the basement into a music venue like there's a stage down. There is a DJ booth. It's almost like a speakeasy bar setting," he said.
Warstic has a sandlot youth baseball game at the MLB Youth Academy in Dallas Saturday morning.
The ribbon cutting in Deep Ellum will follow Saturday at noon.
Kinsley, who is an advisor to the San Diego Padres but still lives in Dallas, said there will even be batting cages at the store.
He likes that it's close enough for him that even his son can come and hit some baseballs.
READ MORE:
Rangers dismiss hitting, bench coaches after 102-loss season
Portillo's opening Chicago-style hot dog restaurant in North Texas