Flower Mound 18-year-old charged with supplying fentanyl used in teen's overdose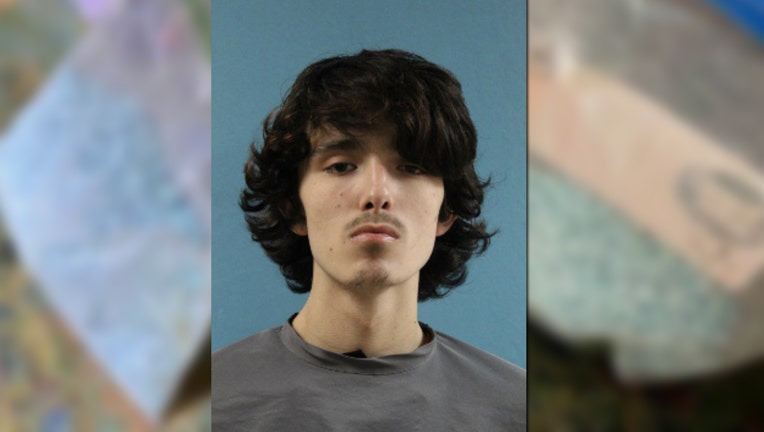 article
FLOWER MOUND, Texas - A Flower Mound man is facing a federal charge for allegedly supplying a fentanyl trafficker with the drugs used in at least one juvenile overdose.
Stephen Paul Brinson was charged with conspiracy to distribute a schedule II controlled substance on Friday.
Brinson is accused of supplying fentanyl to Donovan Andrews, who was arrested and charged last week.
Police arrested Andrews after he made posts on social media, using the arrests of other drug traffickers to promote the sale of his own pills.
Brinson allegedly sold pills to Andrews that were allegedly used by Hebron High School student who overdosed and a 14-year-old female middle student who had a "medical emergency," according to an officer.
DEA agents discovered Instagram messages between Brinson and a juvenile connected to Andrews who called Brinson a "plug" or source for the fentanyl pills.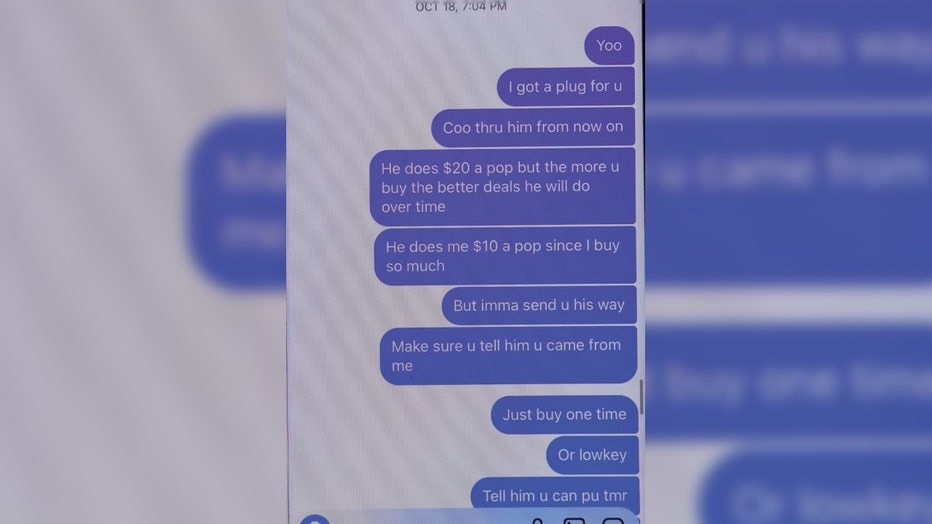 Source: US District Court
On Wednesday, law enforcement raided Brinson's home.
A 19-year-old female, said to be Brison's girlfriend, answered and was allegedly on fentanyl at the time.
She pointed police to a safe filled with more than 1,000 blue counterfeit M/30 pills that tested positive for fentanyl.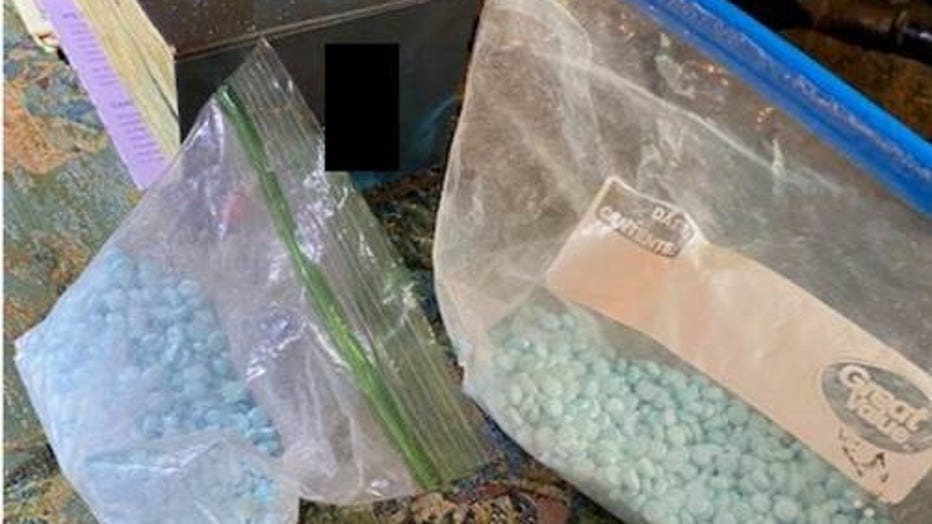 Source: US Attorney's Office
Officers also found marijuana, a digital scale, small baggies and large amounts of cash.
The US Attorney's Office also says law enforcement found a note from Brinson's parents with a list of chores and warning him not to "meet people in front of the house or in view of the house."
Brinson's father later told officers he and his wife knew their son used fentanyl, but did not know he was selling pills.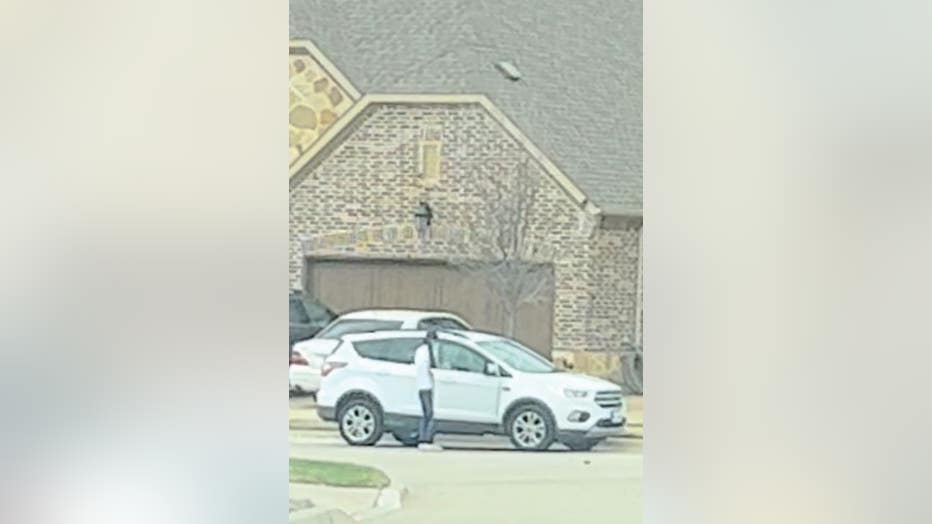 Surveillance image of alleged drug deal outside Brinson's Flower Mound home (Source: US District Court)
Law enforcement saw Brinson load a large bag into his Lexus and followed him to a parking lot where sources had told police he carried out drug deals.
Inside the car, agents allegedly found an FN 5.7 pistol, which is often referred to as a "cop killer", an AR-15 rifle and a baggy with an M/30 pill.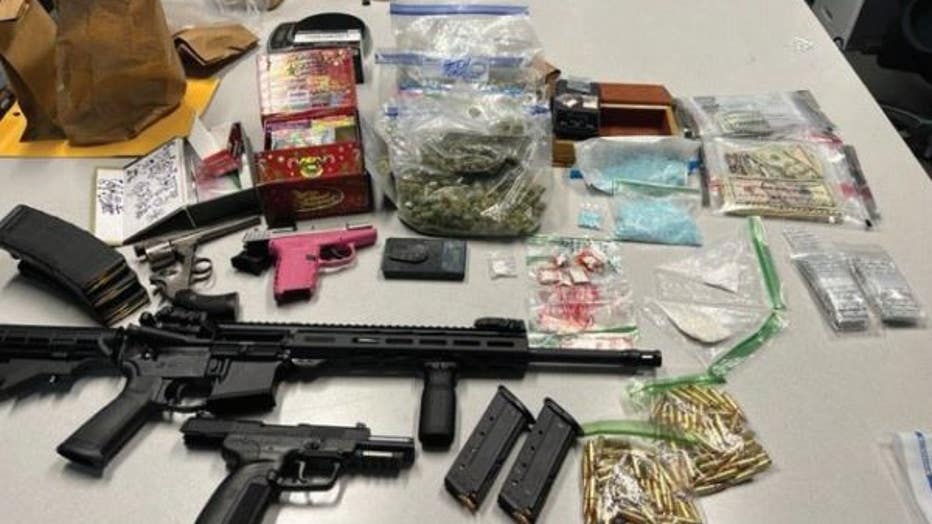 Source: US District Court
Brinson was then taken to the Carrollton Jail when he began kicking his cell door, allegedly telling an officer "I have legal guns. I was minding my own f****** business in my white-a** house in Flower Mound." 
Officers and agents say he told them that being white and living in Flower Mound would help his case.
Brinson faces up to 20 years in federal prison if convicted.
This is the fifth arrest made in the last four weeks in connection to the sale of fentanyl to juveniles.
The Justice Department will deploy every investigative technique, pursue every lead, and exhaust every legal avenue available to eradicate counterfeit fentanyl pills," said U.S. Attorney Leigha Simonton in a statement.