Five-time robbery suspects sought by Dallas law enforcement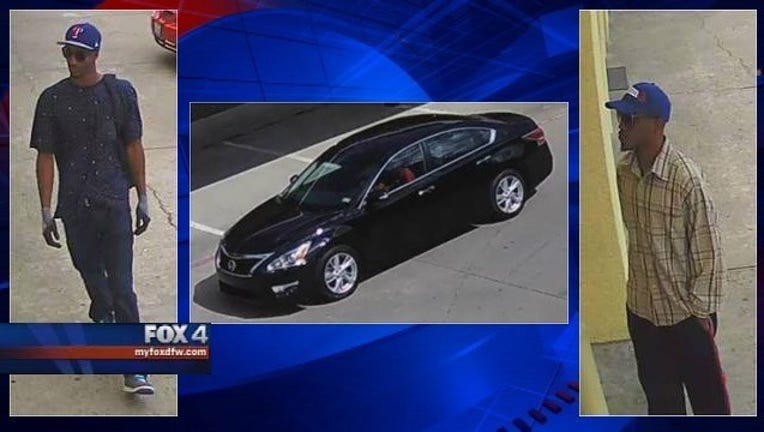 The Dallas FBI Violent Crimes Task Force and Dallas Police Department are searching for suspects who are believed to be responsible for five robbery offenses in Dallas.
The five robberies have taken place at mobile phone stores since April 28. The latest robbery occurred May 8.
During these incidents, two armed suspects entered the businesses and forced store employees to lie on the floor.
While one suspect holds the employees at gunpoint, the other takes money and merchandise.
Although no victims have been physically injured during the robberies, the suspects are considered armed and dangerous.
The suspects, who the FBI has dubbed the "Fly Bandits," are described as black males, approximately 22-25 years old. One suspect is approximately 6'2" tall, weighing 190 pounds, and the other is approximately 5'7" and 180 pounds.
Investigators have identified a 2013-2015 black Nissan Altima SL as a possible getaway vehicle driven by a third suspect. The vehicle has a sunroof and may have paper tags.
The FBI and DPD are requesting the public's assistance in identifying these suspects.
Anyone with information is encouraged to call the Dallas FBI at 972-559-5000 or the North Texas Stoppers tipline at 1-877-373-TIPS (8577). A reward of up to $5,000 may be available for any information leading to the identification, arrest and conviction of the suspects.