Firefighters rescue worker trapped on top of Collin County water tower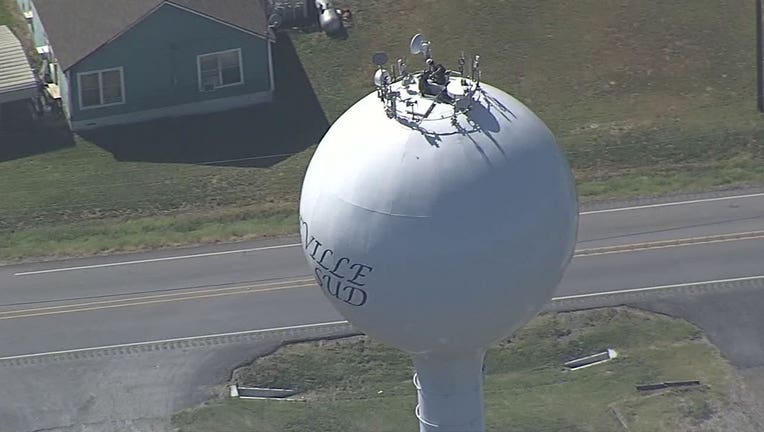 COPEVILLE, Texas - Firefighters were called to help rescue a worker atop a water tower in the Collin County city of Copeville.
Multiple fire crews from around the area were called to the area around Third Street on Monday just before noon.
SKY 4 spotted one person being taken from the area on a stretcher.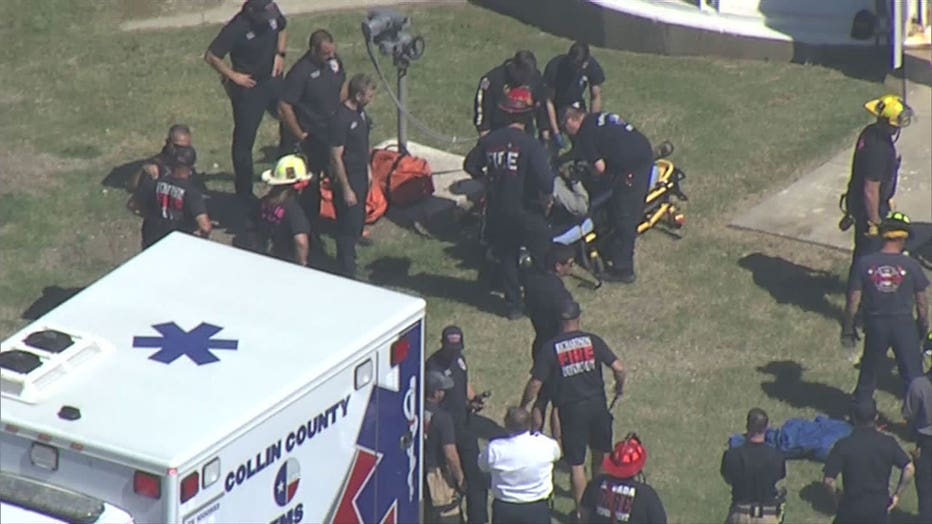 The condition of the worker is unknown at this time.