Firefighter overcome by heat while battling Frisco house fire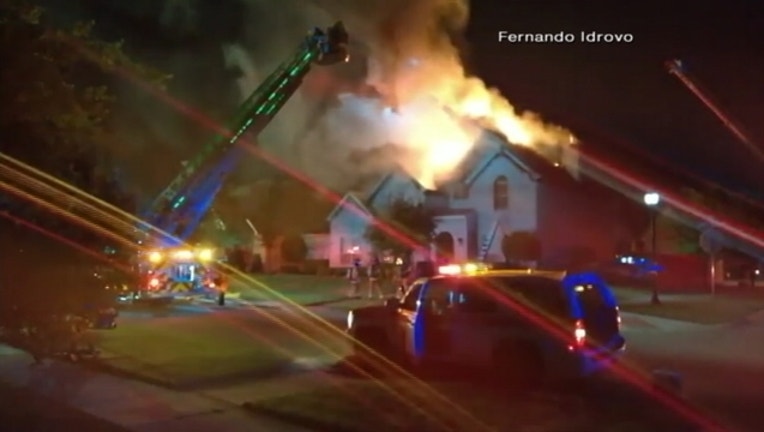 article
FRISCO, Texas -  A Frisco firefighter was overcome by the heat while trying to put out a house fire early Monday morning.
The home in the 12800 block of Early Wood Drive caught on fire around 5:30 a.m. Neighbors reported seeing flames coming from the garage area.
Everyone made it out okay, but one firefighter was treated at a local hospital for a heat-related injury. He is expected to be okay.
A total of 34 firefighters were called to work at the scene because of the excessive heat and humidity at the time.
Officials believe the fire started in an SUV parked outside the garage and spread to the house. Damages are estimated to be more than $450,000.