Family of murdered Dallas lawyer offering $25,000 reward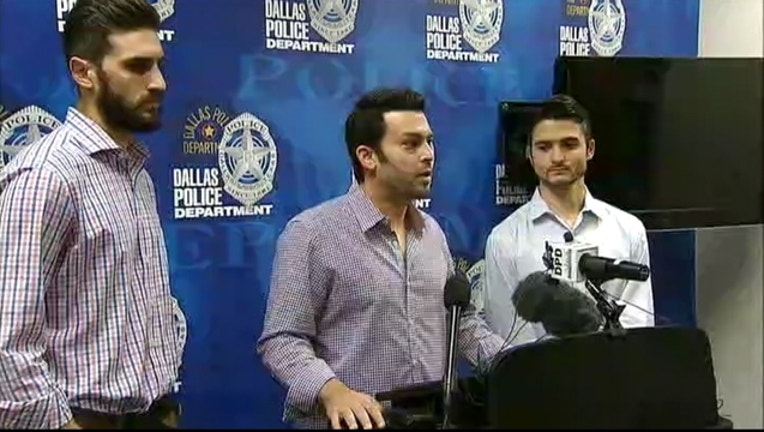 article
A $25,000 reward is being offered for information in the murder of a prominent Dallas lawyer in a house fire in May. The family of Ira Tobolowsky held a press conference Thursday to announce the reward.
"Our dad was the guy who always protected others," said Michael Tobolowsky, one of Ira's sons. "We feel like it's our turn to step up and do anything we possibly can to help the police get the information they need to find the person who did this to our dad. We feel like someone out there knows something, so we hope this reward will incentivize someone to come forward."
Tobolowsky, 68, died May 13 in a fire at his home in the 7400 block of Kenshire Lane in North Dallas. His family contributed $20,000, with North Texas Crime Stoppers adding $5,000.
The Dallas Fire Arson Unit was originally assigned to investigate the fire, which was described as suspicious. Further investigation revealed he was murdered, and the case was given to Dallas Police.
Steve Schottmer, Tobolowsky's lawyer, told FOX4 in May an accelerant was found in the garage that shouldn't have been there. He said his client would not have stored any chemicals or accelerants because he could not physically do labor intensive work.
Schottmer said arson investigators asked him if he knew of anyone who had litigation against Tobolowsky or someone who was angry at him. He told investigators of a man who had brought a lawsuit against Tobolowsky's mother, who was the trustee of the family trust. Fire investigators did not indicate they want to talk to the man.    
Investigators previously went back to the neighborhood hoping to find surveillance video of someone at the back of Tobolowsky's home, but reportedly did not see anyone.