ERCOT issues conservation alert for Texas electric customers with temperatures in 90s
AUSTIN, Texas - ERCOT officials asked for energy conservation Monday as temperatures across the state approached their usual summer highs.
ERCOT said a "significant number of forced generation outages" combined with high electric usage triggered the alert.
"Texans are being asked to safely reduce their electric use," said the operator of the state's electric grid in a tweet just after 12:30 p.m. Monday.
Dallas Mayor Eric Johnson says he asked the buildings in Downtown Dallas to turn off non-essential lighting to help conserve energy.
The call to conserve energy this week is giving customers an uneasy feeling as we are just starting a stretch of high temperatures in Texas.
Heat indices were as high as 109 degrees in North Texas. But temperatures were nowhere near record highs for this time of the year.
Still, ERCOT is asking all customers to conserve energy until Friday.
ERCOT says it will be looking hard at what's offline, why and when it's expected to be back online.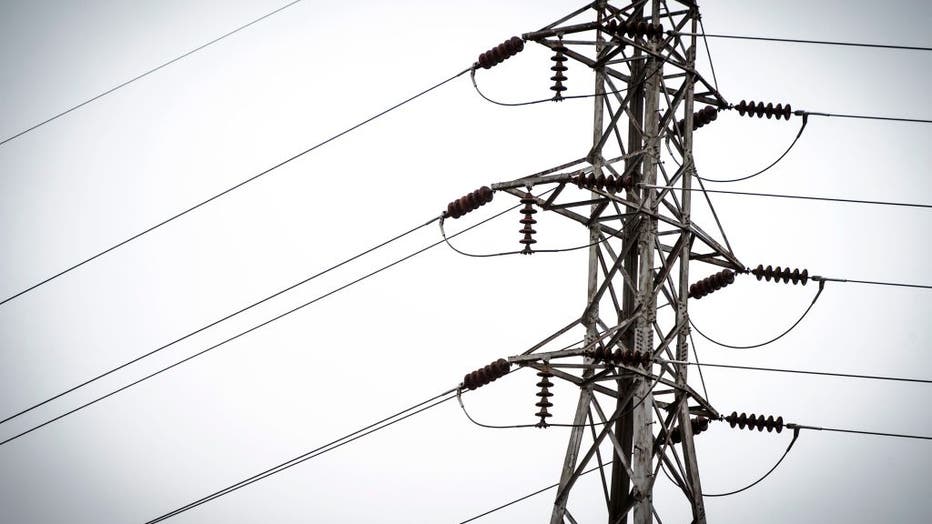 Commack, N.Y.: PSEG/LIPA power lines span the sky in Commack, New York on December 2, 2014. (Photo by J. Conrad Williams, Jr./Newsday RM via Getty Images)
While this is concerning, ERCOT says it does not expect outages, noting that power scarcity is easier to predict in summer months than winter.
More than 12,000 MW of generation was offline for repairs, ERCOT said, reducing the available capacity of the grid. 
ERCOT says it's going to be doing analysis with power generation owners to determine exactly why so many plants are out of service at once.
"I don't have any potential reason that I can share at this time. It is not consistent with fleet performance that we have seen over the last few summers," said ERCOT Senior Director of System Planning Warren Lasher. "We will be doing a thorough investigation to understand what the issues are and assess what the implications are for the grid."
"We will be conducting a thorough analysis with generation owners to determine why so many units are out of service," said ERCOT Vice President of Grid Planning and Operations Woody Rickerson in a statement. "This is unusual for this early in the summer season."
ERCOT believes up to 73,000 MW could be used at some point Monday. The previous record for a day in June was 69,123 MW set on June 27, 2018.
On a media call, ERCOT officials said more than 90% of the offline generation was not planned. They described the power plant situation as a car that got multiple flat tires, causing a stop in production. 
Despite the call for conservation, no rolling outages are expected.
"What we are facing is an unexpected performance from resource owners, generation owners and their resources," Lasher said.
The request to conserve comes four months after a catastrophic failure to keep the lights on and homes warm during a historic winter storm shook Texans' faith in the strength of the grid to work properly.
Just last week, two bills were signed into law requiring power plants to weatherize as a result of February's winter storm. But some in the energy community believe the new laws don't go far enough.
Oncor, which distributes the power that ERCOT provides, is echoing the request. 
Right now, we are in the conservation stage. If things get worse, ERCOT will issue an energy emergency alert. 
The conservation alert is in effect until Friday.