Plano plant to produce thousands of ultra-fast electric vehicle chargers
PLANO, Texas - A new manufacturing plant in Plano will build high-speed charging units to help the growing number of Texans with electric vehicles get where they are going faster.
The 350 kw chargers, with much higher output than home units, are being produced at SK Signet's new manufacturing facility on Plano Parkway.
"This facility will produce over 10-thousand American-made, ultra-fast EV chargers per year," said Jung Ho Shin, the CEO of SK Signet.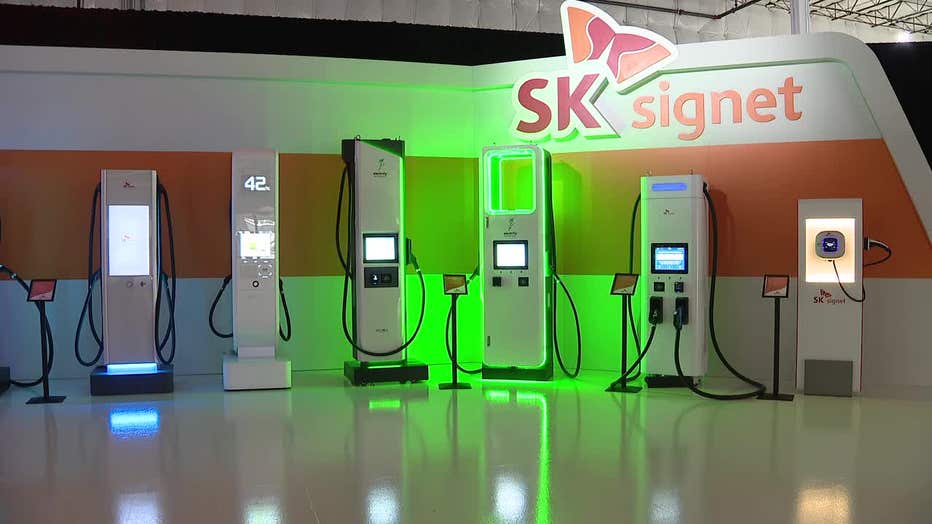 Even though the plant in is Plano, what they produce will be sold to charge point operators and installed across the country.
The South Korean-based company plans to create 183 skilled jobs at the Plano plant by 2026.
The ultra-fast chargers are able to charge EVs in record time.
"Fast chargers that can charge a truck or car in 15 minutes. The technology is amazing," said John Muns, the mayor of Plano.
Lori Clark, the program manager at the North Central Texas Council of Governments and the director of the DFW Clean Cities Coalition, said the rate of new electric vehicle registrations is starting to pick up.
Her office monitors EV registration date from the Texas Department of Motor Vehicles.
EVs in the Lone Star State are growing in popularity.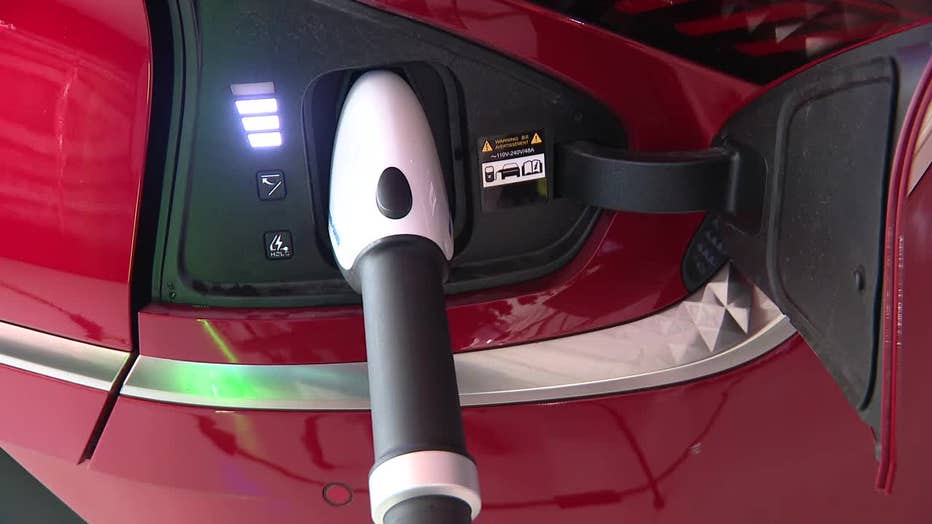 "Texas is really number two behind California in terms of their emphasis and focus of investment," said Clark.
Texas will use up to $408 million in federal dollars from the bipartisan infrastructure bill signed into law last year to install fast-charging locations for EVs across the state.
READ MORE: Top 5 cars that cost more used than brand new in Dallas
In the first year, Texas plans to build more than 50 new locations along major Texas interstates between El Paso, San Antonio, Austin, Dallas and Houston. A handful of stations are proposed in the Panhandle and the Rio Grande Valley.
"We get a lot of interest from rural communities, just as much as we might get within kind of the urban core," said Clark.
But Clark says EV investment in those rural communities is lagging, at least for now.
"If you only need it two or three times a month because people aren't traveling through in an electric vehicle that frequently, that's a lot of infrastructure investment that's not being used on a regular basis.," she said.
As far as the potential impact to the power grid goes, Clark says assign an EV charger to your home uses about as much power as your home dryer.
Clark added that Oncor is being very proactive, doing a lot of advanced planning, as it relates to EV consumption.