Electric rental scooters now in Plano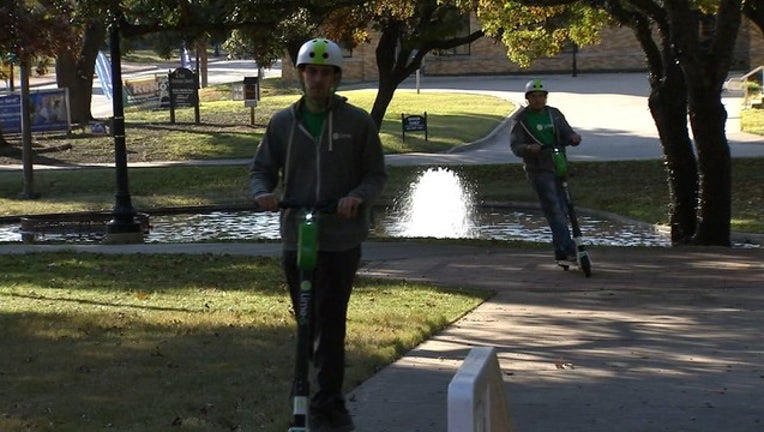 article
Electric rental scooters have arrived in Plano.
Lime announced on Monday that people can now rent the scooters inside city limits after approval from the city council and a change in the city's ordinance to allow the devices.
"They've been a big hit in Dallas -- you know Downtown, Deep Ellum, Uptown some other areas and now we're expanding throughout the region and Plano is our next step," said Lime's Nick Barber.
Lime also said it has surpassed one million rides for its bikes and scooters since launching in Dallas in Aug. 2017.
The scooters cost $1 to unlock with a credit or debit card attached to a smartphone app and an additional 15 cents for every minute of riding.